'WandaVision' star Teyonah Parris wants five children
Teyonah Parris's career is at an all-time high after being cast as Monica Rambeau in 'WandaVision' and 'Captain Marvel 2.' The actress hasn't been linked romantically with anyone but has said that she wants five children.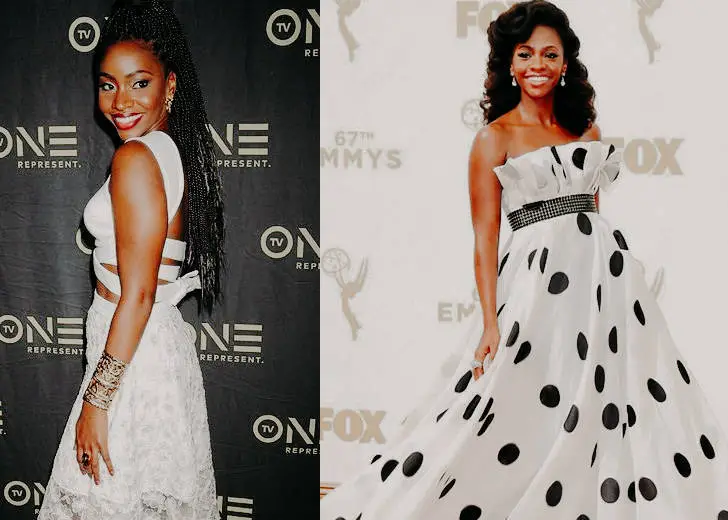 Fans of the Marvel Cinematic Universe (MCU) have been excited about WandaVision and Captain Marvel 2 ever since the former's announcement. And Teyonah Parris shares in that excitement as she is portraying Monica Rambeau in both productions. 
Previously known for her work in Dear White People (2014), Chi-Raq (2015), and If Beale Street Could Talk (2018), Parris has been shot to greater heights in her career after being cast in WandaVision. 
The actress is transparent about her work but keeps her personal life private. As far as it is known, she hasn't opened up about being in a relationship nor been romantically linked with a boyfriend or anyone else. She has, however, talked about wanting multiple children, five of them.
Parris Wants Five Children
Parris seldom talks about herself, and most of the coverage regarding her is related to her roles. So far, she hasn't been romantically linked with anyone and seems to be preoccupied with her career to devote time to dating. But the actress has expressed her desire to have kids.
In an interview with Issue, Parris opened up about wanting children.
I want kids. I think I want five kids. I wanna have three and then maybe adopt a sibling. I know it's usually more difficult for siblings to get put in homes, so that's always been a dream of mine.
The WandaVision actress then said that she didn't always want kids of her own but had changed her mind around 2009.
Parris As Monica Rambeau
While not much is known about Parris's personal life, her acting career is going well, especially since she was cast as the beloved Monica Rambeau. And the actress has expressed her excitement at the opportunity on multiple occasions.
Parris told Entertainment Tonight that getting to play Monica was both a blessing and an honor.
To be able in this day and age to say, 'I get to portray a Black female superhero, and be that vision, that image I wish, prayed I would have seen as a young girl,' it's really incredibly an honor and a blessing. And I'm just really excited for the opportunity.
So far, we don't know how faithful to the comics the MCU's take on Monica will be. According to the comics, she is the first female Captain Marvel who also took on different names such as Photon, Pulsar, and Spectrum. In the comics, she eventually joins The Avengers.
As for Monica's MCU version, we won't know about it fully until Captain Marvel 2 hits theaters on November 11, 2022. And even Parris doesn't know how or who (between Photon, Pulsar, and Spectrum) Monica will be in the MCU.