Terrel Carter Was Outed As Gay By Someone He Was With!
Terrell Carter is an American actor, singer and songwriter who was cast as a regular in the 4th season of Empire. He plays a gay character in the movie just like in his real life.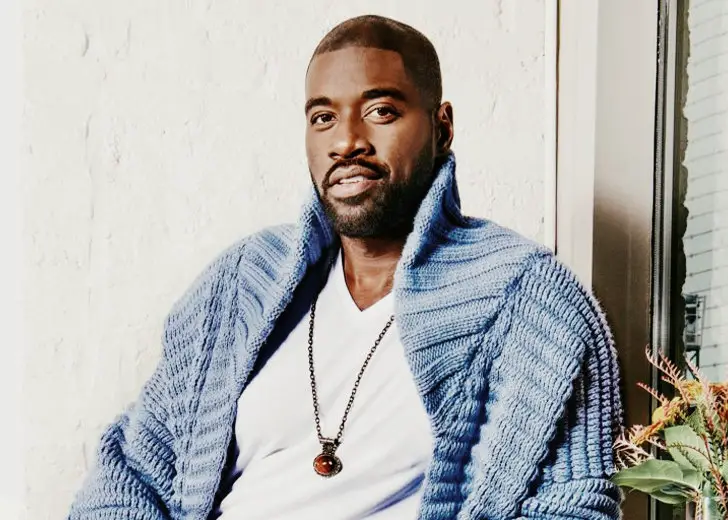 Terrell Carter is an American actor, singer, and songwriter who has appeared in movies and TV series such as "Empire", "Diary of a Mad Black Woman", "Friends and Lovers" and "Madea's Class Reunion". 
The actor was a part of Fred Hammond's musical group as a background singer for Gospel. Later he went on to work with famous recording artists like Beyonce, Celine Dion, Mariah Carey, and Christina Aguilera. He has also written a book, Problem Child, which was published on March 19, 2020.
Currently single, rumors were circulating about Carter's sexuality when he first made it big in the industry, but nothing was confirmed. However, the actor was outed as gay in 2009 by someone he was with. Want to know who it was and for what reason? Read along to find out!
The Actor Was Exposed as Gay by His Ex-boyfriend
Carter had been associated with Christian Vincent, an actor in Noah's Arc. According to Famous Birthdays, they were in a relationship, but nothing was confirmed.
But in 2009, the rumors were put to an end when intimate photos of Carter and his then-boyfriend Alex Cortez were leaked by none other than Cortez himself. The photos provided evidence proving that speculations of Carter being gay were indeed true.
Ex-lover Outed Carter Over Infidelity Revenge
After the actor's sexuality was exposed, he was seen with model Keston Karter at the party in Cincinnati. According to sandarose.com, a source who attended the party said that Carter and Keston seemed close and could hardly stay apart from each other. The source also wrote they were in a VIP area and trying not to take a lot of pictures together but later came to mingle with the crowd after Carter's performance.
The same source also claimed that the break-up between Carter and his ex-boyfriend Alex was infidelity on the former's part. Carter's ex-boyfriend leaked those intimate pictures because he was angry that the actor cheated on him with Keston.
Terrell Carter Portrays The Role Of A Gay Man in Empire
Terrell Carter guest-starred in the popular series "Empire" on the season 3 finale and later was cast as regular for season 4. He portrays the character Warren Hall, the love interest of Jamal Lyon, played by Jussie Smollett. Warren is part of the Dubois family, who are enemies to the Lyons family. The storyline seems similar to Romeo and Juliet but with both characters being men.
Carter also sang the show's 3rd season soundtrack.
At Present, Carter Is Single and Fully Focused on his Career
The actor has not been associated with anyone recently, nor have there been any dating rumors related to him.
In an Instagram post, he is seen enjoying his vacation in Tulum, Mexico.
There is no hint of a new partner in his social media accounts if there is any, so we can assume that he is single and focusing on his career.