Teresa Palmer Shows off 'Loud and Proud' Baby Bump and Talks about Pregnancy during Pandemic
Teresa Palmer is well into week 23 of her pregnancy and is keeping her fans in the loop.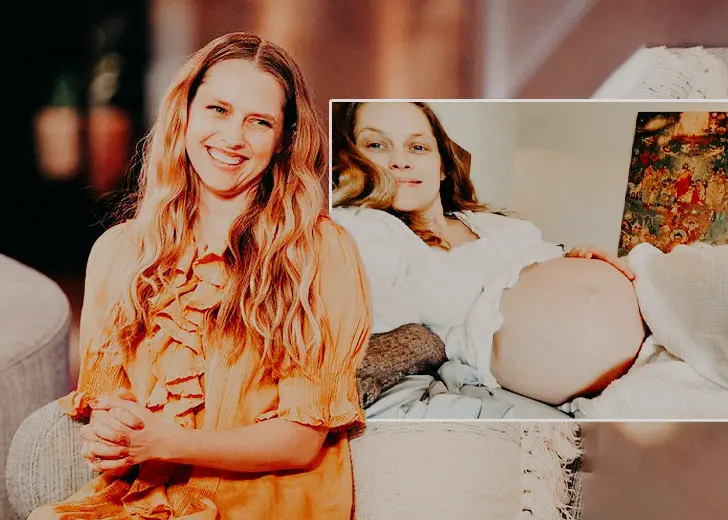 Teresa Palmer is well into week 23 of her pregnancy and is keeping her fans in the loop. The Warm Bodies star took to Instagram on May 4, 2021, to share a snap of her growing baby bump. 
In the snap, Palmer, radiant as ever, reclined on her bed as she smiled for the camera. All the while, her bare belly was on full display. 
"Oh heyyyy baby! That #23weekspregnant bump looking loud and proud!," she captioned the snap. 
Palmer Is Candid About Her Pregnancy
The 35-year-old actress has been pretty candid about her pregnancy and even maintains a weekly vlog for her fans to follow. In the videos, she talks about different aspects of her pregnancy like anxiety during scans, body ailments, working during pregnancy, pandemic life, and more.
She has been sharing those videos since she was five weeks into the pregnancy and has promised to keep going till at least three months after the baby is here. 
Speaking of, the soon-to-be mother of four also revealed in an Instagram live video last month that the baby is going to be a girl. 
Week 23 Updates 
In more recent news, the Adelaide-born actress reported that her little angel has been throwing kicks in her belly. The baby usually slept for long stretches, but when she was active, she would throw around physically visible punches or kicks
Palmer also approximated that the baby was about 11.5 inches which is about the size of an eggplant. 
Also this week, Palmer and her their three kids, sons Bodhi Rain, 7, Forest Sage, 4, and daughter Poet Lake, 1, traveled back to Los Angeles from their maternal home in Australia. 
Palmer married the father of her three children, Mark Webber, on December 21, 2013, and their relationship is a true modern love story. The couple actually met on Twitter. She had tagged her future husband in a tweet she posted after watching The End of Love, a drama he wrote and directed.
They Only Wrote to Each Other for the First Forty Days
The couple even had a pact in their early days. They had agreed that they would not speak to one another until they met each other in person, which did not happen for the next forty days. They eventually met in LA in 2012 and a year later they tied the knot in Mexico. 
The intercontinental couple celebrated her seventh anniversary in December, 2020 and on the occasion, the Australlian model shared a picture of their family huddling up in the pool followed by a screenshot of their first conversation in an Instagram post. 
"How it's going vs how it started. 7 years down and forever to go," she penned. 
It is also noteworthy that apart from his children with Palmer, the American director has a 13-year-old son named Isaac Love with his ex-partner Frankie Shaw.