Teresa Giudice's Boyfriend Luis Ruelas Has No Intentions of Taking Her Ex-husband's Place
The Real Housewives of New Jersey star Teresa Giudice is in a relationship with boyfriend Luis Ruelas.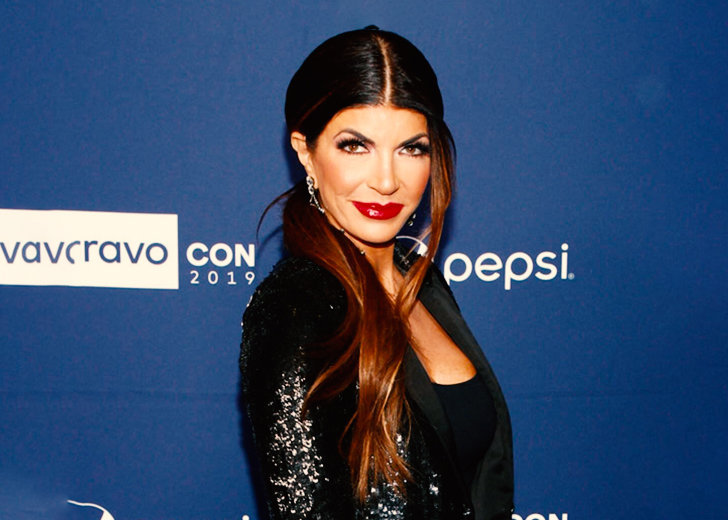 Real Housewives of New Jersey (RHWONJ) star Teresa Giudice is in a new relationship with boyfriend Luis Ruelas and is excited about their future together.
The socialite said things have been cordial between her beau and her ex-husband, Joe Giudice, on Watch What Happens Live with Andy Cohen on March 25, 2021. She even revealed that Luis wanted to meet Joe and clarify things about their relationship.
 "Luis wanted to go to the Bahamas and meet him, which I thought was the most amazing thing ever," Teresa said. "He said he just wanted to talk to him and let him know he's not trying to take his place or anything," she added. 
When asked about their recent joint property investment worth $3.3 million and if she was nervous about combining money at an early stage of the relationship, Teresa replied, "No, not at all." However, the couple does not have any plans to move in together in the house. 
Teresa praised her boyfriend for his emotional openness and ability to connect when asked how her new partner differs from her ex-partner. 
With Luis, he's very open, he gets me to open up, and, like, I know exactly what he's feeling.
The reality TV star confessed that they both crave "a lot of attention," so it's no surprise that they're constantly expressing their feelings. "We can't keep our hands off each other," the 48-year-old added.
Teresa replied vaguely when asked about the prospect of marriage in the future, but she didn't rule it out.
Teresa Found Her Soulmate in Luis
In an interview with PEOPLE (the TV Show!) in February 2021, the RHWONJ star spoke about her boyfriend Luis, calling him her "soulmate." Drawing attention to her past relationship with Joe, Teresa said she had discovered the value of liking "the same things" as one's better half. 
She further explained that she and her ex-husband were total opposites.
According to her, they are taking their relationship slowly; however, she is happy. The two share the same zodiac sign, Taurus, and she states that both of them share a love of the beach and shopping. "Oh my God, we're like the same!" she told  PEOPLE.
The New Jersey native made her relationship with Luis Instagram official in December 2020 as she shared a cuddled-up picture at a restaurant. She captioned it, "the BEST thing that came out of 2020"
She confirmed the dating news shortly after her divorce from ex-husband Joe concluded in September 2020. Teresa and Joe were in a conjugal relationship for two decades before the split. They are parents to four daughters — Gia, 20, Gabriella, 16, Milania, 15, and Adriana, 11.
However, it doesn't mean that she and her ex-husband have a rocky relationship—the mother of four claims that she and Joe now have an "amazing relationship" as co-parents. 
Luis is also a single father and has two sons, and one of his kids is Autistic. He is the co-founder and EVP of Business Growth at Digital Media Solutions in Clearwater, Florida.