Is 'American Idol' 2006 Winner Taylor Hicks Married?
American Idol winner Taylor Hicks was rumored to have been in a relationship with former Columbus broadcaster Caroline Lyders. But the rumors were denied by Lyders saying they were just friends. So is he married or still holds the bachelorette title?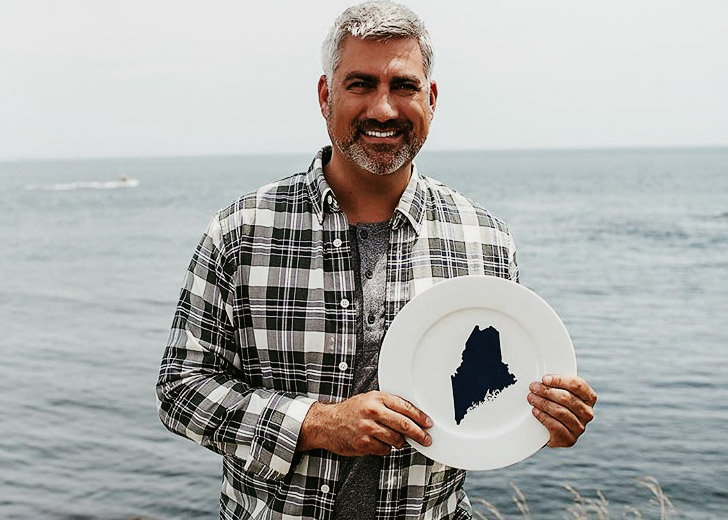 Taylor Hicks, who was named People magazine's Hottest Bachelor of the year 2006, was the winner of American Idol's fifth season in 2006. After winning the title, his first single, 'Do I Make You Proud' rose to the charts' number one spot. Following the success of the single, Hicks released three albums: 'Taylor Hicks,' 'Early Works,' and 'The Distance.'
It has been more than a decade since the good-looking singer was crowned the hottest bachelor. Fast forward to 2020, Hicks still pass as hot, but what about being a bachelor? Read along to find more about American Idol's love life.
Is the Hottest Bachelor Married? Or Does He Still Hold the Title?
Despite once being named the hottest bachelor, Hicks hasn't been associated romantically with anyone except for the former Columbus broadcaster Caroline Lyders.
Besides Lyders, Hicks has barely been seen with a female companion. Even his Instagram account doesn't give away his current relationship status as it is full of other day-to-day activities but not a single love-related post. This compels us to believe that Hicks hasn't tied the knot yet.
What is the Real Story Behind Taylor Hicks & Caroline Lyders Relationship?
In 2007, when Hicks was still new to stardom for having won the American Idol, he was photographed with a blonde woman on a Hawaii Beach. The blonde beauty was none other than Caroline Lyders.
The picture birthed a lot of speculations on the most eligible bachelor's personal life. Lyders, however, denied any relationship rumors and said that the two were just friends. The pair came to know each other when Lyders first met Hicks during an interview.
Taylor and I are friends. And as a journalist I respect your asking. But beyond that, I'd rather not comment on my personal life.
Taylor Hicks Possesses Endless Love For Kids
Though Hicks isn't married and may not have kids of his own, Hicks has shown his love for kids on multiple occasions. The musician has posted pictures with his nieces and nephews (Sam, Sela Robinson, and Elizabeth Della Hicks) on multiple occasions.
Hicks Has Dropped Out of Auburn University to Pursue a Career in Music
Hicks, like most people, began playing music in high school. However, when he was done with his junior year at Auburn University, he decided to pursue a career in music and entertainment full time. He dropped out of college to focus on making music entirely.
He released his first album, "In Your Time' in 1997 and moved to Nashville, the capital of country music, in 2000. Unfortunately, he didn't find much success in Country music and moved back to his home town Alabama just a year later. He traveled around the south performing until he decided to audition for American Idol. And the rest, as they say, is history.
The Musician Has Other Ventures Besides Singing
Along with his singing career, the American Idol winner branched off into TV and culinary fields. He co-owns Saw's Juke Joint in Birmingham, Alabama. Saw's is a barbeque joint that serves Southern cuisine and is a laid-back hangout area that offers live jazz music. 
In 2016, Hicks, already a restauranteur, became a TV program host when he hosted INSP's food and travel series, State Plate.
According to the show's description, Hicks, an entertainer, and restaurateur, treks across the United States sampling emblematic dishes. State Plate has three seasons, with a total of 50 episodes. Hicks has traveled to dozens of states within the stretch of these three seasons to try iconic dishes from many places.
Hicks Still Does Music Shows, Despite Not Making New Music
Hicks, who hasn't released a new album since 2009, debuted in his starring role as Charlie Anderson in the Serenbe Playhouse production of Shenandoah in March 2019. Besides that, the American Idol winner is still doing music shows too. His show this August was postponed to April of 2021 due to the ongoing pandemic.