Susan Boyle underwent drastic weight loss to overcome her health problems
'Britain's Got Talent' star Susan Boyle has made waves because of her drastic weight loss. After being diagnosed with Type 2 diabetes, the singer started working on her weight, and the transformation is as inspiring as her singing.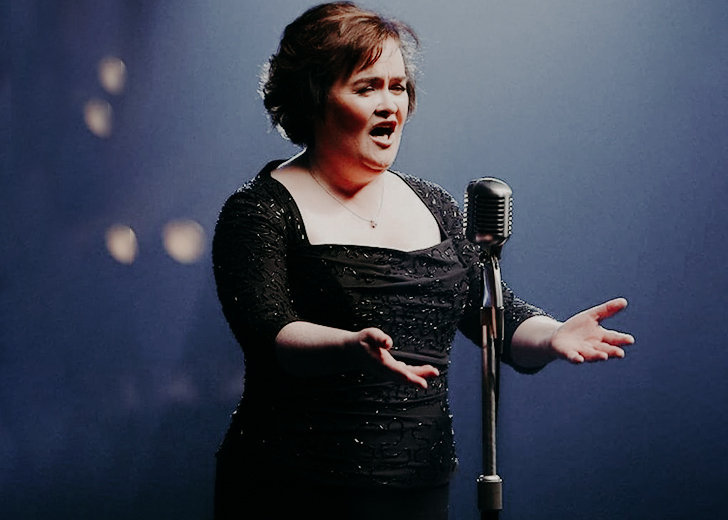 In 2009, Susan Boyle became one of Britain's Got Talent's (BGT) most popular contestants with her ethereal singing voice, beautiful smile, and winning personality.
However, recently, she has been in the news for her mind-blowing weight loss transformation. Along with a stellar career, she now boasts a healthier and more active lifestyle.
The Bane Of Her Life
The 59-year-old was first diagnosed with Type 2 diabetes in 2012. Following the diagnosis, the singer's doctor suggested she lose some weight to control the disease. 
The vibrant singer shared her weight loss journey on many platforms. In her 2016 interview with The Sun, the singer revealed that her first step towards weight loss and better health began with quitting sugar. She admitted that she had to stop eating cakes and sweets, which caused her great distress. 
I needed to stop eating sweeties and cakes. It's the bane of my life.
Three Steps To A 50-Pound-Weight Loss
After six years of the diagnosis, in 2018, the singer had reportedly lost 50 pounds. But how did she do it?
According to StyleCraze, Boyle had been following three major steps to lose weight. 
First and foremost, Boyle eliminated sugar from her diet. Next, the star undertook various forms of exercise—mainly walking and cycling.
She started a daily routine of walking two miles and started working out on her exercise bike at home while indulging in some Television time.
Lastly, the singer also started taking Garcinia Cambogia supplements to aid her in the weight loss journey.
What Does Susan Boyle Look Like Today?
The best part about a weight loss journey has to be the results, and as for Boyle, her weight loss photos look stunning . Her weight loss adds to her aesthetic beauty, but it has also helped her maintain a healthier life. 
One look at the before and after picture of the star and everyone can tell how far she's come.

Before and after pictures of Britain's Got Talent star Susan Boyle (Source: Resistance pro)
Marking the completion of 11 years since her BGT audition, Boyle recently posted a picture on her Instagram page. In the photo, the singer was wearing the same dress she wore in the audition 11 years ago and looked younger and healthier. She donned her famous patterned gold dress with a silk ribbon around her waistline.