Steve Gonsalves Undertook a Strict Diet Route for His Weight Loss
Executive producer of 'Ghost Nation' Steve Gonsalves has undertaken a strict diet routine along with exercise for shedding some weight. His journey of weight loss has taken almost a decade but the results are significant.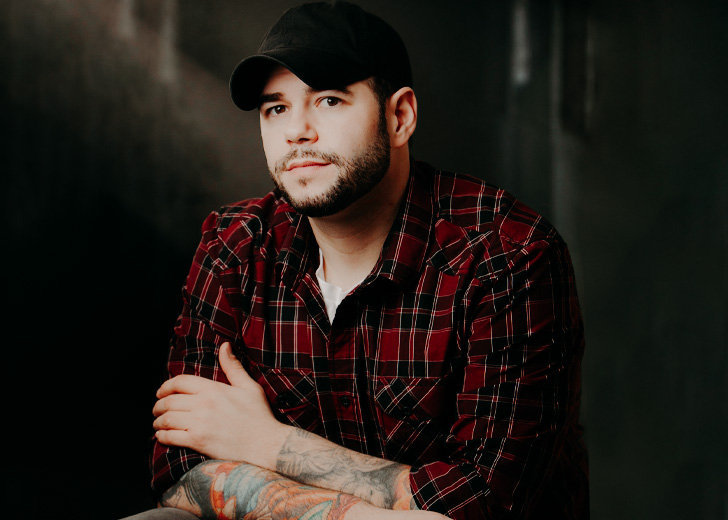 Paranormal investigator Steve Gonsalves, who absolutely loves sugary treats, had to cut down on it for more than a year to follow his strict diet routine, lose weight, and maintain good health.
Adding to that, he also had to visit the gym—his worst nightmare.
Letting go of the food he so dearly loves and engaging in an activity he hates must surely be painful but was it all worth it? Let's find out.
How Did Steve Gonsalves Lose Weight?
Losing weight is not that easy as it seems, and exercise is not the only thing to keep your weight in check. It is essential to follow a strict diet as well to keep the body fat at a minimum.
In time, Gonsalves has also realized that, so he is opting for a strict sugar-free diet.
The Ghost Nations star showed his dissatisfaction because he also had to cut down on his sugar intake to lose weight. He jokingly shared in a tweet on October 16, 2013, that he should try to "stop eating multiple desserts a day."
Another tweet from October 2016 suggested that Gonsalves forcefully followed the sugar-free diet. He shared that his favorite Halloween candy was snickers, but his 'awful diet' did not let him have any.
In a July 2017 tweet, he also shared that he stayed away from sugary treats as part of his diet.
It is certainly difficult for a chocolate lover like Gonsalves to go on a strict diet. However, he has found alternatives to his craving for sugary treats.
On November 30, 2020, he thanked Enlightened, delicious low sugar & low carb desserts manufacturer, for their sugar-free and healthy cheesecakes, cookie dough, and ice creams.
He Began His Weight Loss Journey in 2010
Viewers had witnessed a gradual change in Gonsalves' weight every year since he appeared in the reality show Ghost Hunters.
He took his slow and steady transformation to another level when he tweeted that he was going to the gym on May 8, 2010. But he called it was his "worst nightmare."
In October 2013, he made a vague tweet regarding his slow progress. In his tweet, he asked his followers to suggest "Best exercise to lose weight?" besides jogging to add to his daily routine.
To that request, one replied, "Swimming!! Best exercise that works out the most muscles at once."
"Balance on tip toes and elbows while keeping your back straight. Stay like that for 30 seconds. Really works," another suggested.
Over the years, he has been trying to get into shape, and at times taking the suggestions of his followers has only helped him get better.
Fans Have Spotted the Difference in Gonsalves' Weight
All of his efforts over the years seem to have shown some positive results because Gonsalves have, indeed, shed some weight.
Even his fans have noticed the slight change in his weight. When a fan posted a picture with him on Twitter on May 28, 2017, another fan appreciated his efforts and wanted to know the secret behind his weight loss.
For the Ghost Hunters actor, the secret is no more than years of exercise and a strict diet.
While some fans have appreciated his weight loss and progress, others still cannot believe how he has done it. But all in all, Gonsalves has shown great initiative in pulling his health back on track.