6 Times 'Ridiculousness' Host Steelo Brim and His Dogs Stole Our Hearts
American TV personality and actor Sterling "Steelo" Brim has two adorable dogs, Nucky and Wrigley, whom he considers his children. The actor's every other Instagram post shows off his adorable pet alongside him.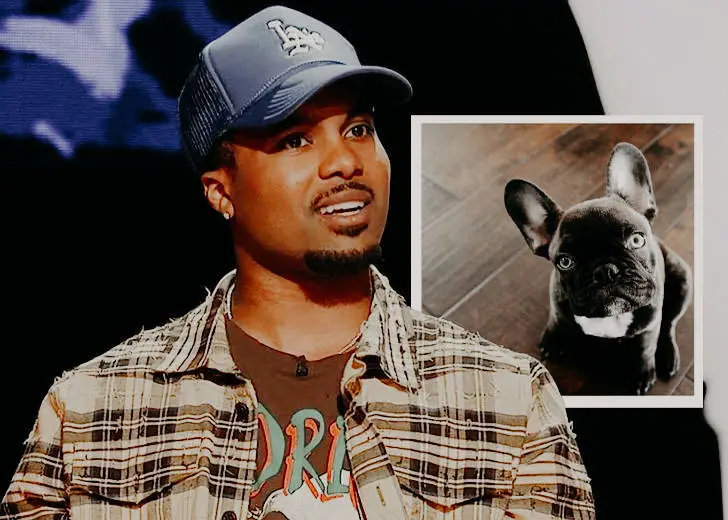 American TV personality and actor Sterling "Steelo" Brim's dog, Nucky, is almost as popular as he is. The actor's Instagram posts show off his adorable pets alongside him. 
The Ridiculousness host is very fond of his furry friends and owns two adorable dogs, Nucky and Wrigley, to whom he refers to as his children. Sadly, we mostly get to see only one of his pets, a french bulldog, Nucky.
While we wonder how he manages time amid his busy schedule, it seems like Brim is forever glued to his dogs and even keeps them together while he's working from home. 
With beautiful blue eyes, medium height, and compactly built body, the french bulldog is a star himself. Not only that, but the puppy also has his own Instagram account.  
 The Hardball actor once lost both of his pet dogs in March 2019. The security cameras had picked up footage of a woman walking away with his pets. Brim then took his social media handles to ask for help from his followers.
Luckily, Brim was united with his dogs a few hours later. He took to his Twitter account to inform the fans that he got his dogs back. In the tweet, he also revealed that he held the culprits' hostage for a short period of time with a fee. Other than that, he was delighted to get his pets back home safely.  
For all my twitter fam wondering I got my dogs back. Just a small fee and slightly holding them hostage but other than that all is well. Just happy to have them home ðŸ™ÂðŸÂ¾ — Sterling Brim (@SteeloBrim) March 30, 2019
Let's take a look at the times Brim and Nucky totally stole our hearts. 
1) "Nah! These are not contacts, I was born with these eyes and my eyes do all the talking! 👀"
2) Brim is such a good dad, seriously, a responsible dog owner!   
3) The caption says it all: " It's kinda Hard being KING."
4)  Let me sit on your lap please, I promise I won't disturb you.  
5) The duo surely knows how to take the perfect selfie!  
6) Isn't he ADORABULL?  
Here's an extra dose of cuteness!
1) Brim with his second child, Wrigley!   
2) Puppy love ðŸÂ¶ 
3) "Please put me down Steelo, I'm scared!"