Spencer Pratt Was Once Asked to Change His Surname by His Father
Spencer Pratt's public image after the reality show, 'The Hills,' was too much to handle for his father. Pratt explained how his behavior affected the father-son relationship.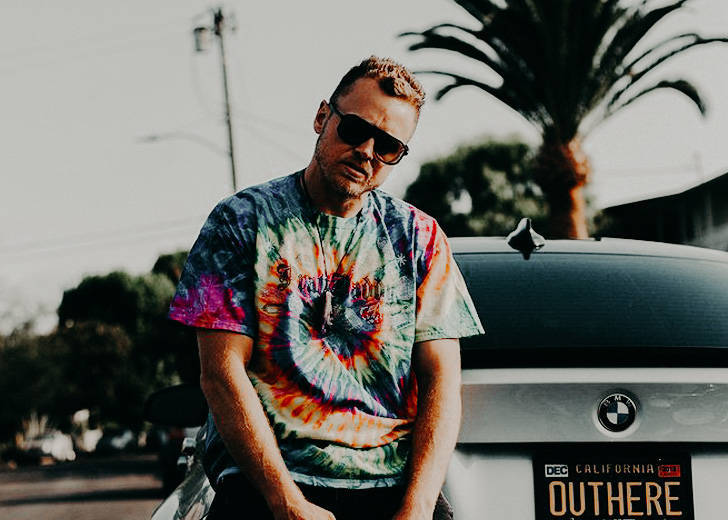 American actor Spencer Pratt, known for the reality television show The Hills, expressed how his father wanted him to change his surname out of embarrassment of Pratt's fame.
The reality series The Hills' popularity came from its intense drama and bickering between the cast. And, Pratts' personality in the show undoubtedly intensified things on a greater level.
The reality television star is known to entertain people through 'his outrageous ways,' as he puts forth in reality shows. While his act was to entertain the audience, it was hard to swallow for his father. 
As reported by BramptonGuardian, Pratt explained that his father was unpleased with his aggressive behavior on the show and did not accept him for it. He further mentioned it was the most saddening moment when his relationship with his father depleted. 
'My father, who's a respected dentist, asked me to change my last name because he had to keep explaining me away to people. I was depressed; I gained 50 pounds', Pratt added.
Although the MTV star gained massive fame for his dramatic portrayal of a baddie, it came with at cost of degrading his relationship with his father. 
However, after realizing his bad image was not doing any good to his personal life, he tried to fix his reputation in his next project, Marriage Boot Camp. But he admitted that he couldn't break out of his habit and kept going back to his former self. 
I love reality TV, it's how I met my wife. I had big plans to redeem myself on the show, but I went back to my old ways because I want to entertain people. I hate feeling boring.
While on the show, Pratt fell for his co-star Heidi Montag. Although their love story might seem a little unconventional regarding the show's high-tension atmosphere, the couple managed to be together through thick and thin and got married in 2009, with a son, Gunner Stone. 
On March 23, 2018, Pratt made an Instagram post sharing his family time with Heidi and his little son; he paired the picture with a caption, 'I'll never break his mama's heart.'
Despite all the drama, the couple is going strong, and Pratt seems to enjoy a laid-back life with happy family times leaving the past behind. 
While on the one hand, the MTV star's life with Heidi grew stronger through the show, on the other hand, his relationship with his co-star sister, Stephanie Pratt, seems to remain the same. 
The siblings had their share of drama in The Hills that only worsened their relationship. In one of the scenes, the tension between the Pratts heightened so much that Pratt even said his sister was not relevant to his life. 
In fact, Stephenie shared her dissatisfaction with her parents regarding the siblings' feud, saying that her parents had always rooted for her brother. She elaborated nothing would ever be the same for the siblings.