'Sound of Metal' Paul Raci Bags Best Supporting Male Award in Independent Spirit Awards 2021
Raci continues his awards hot-streak.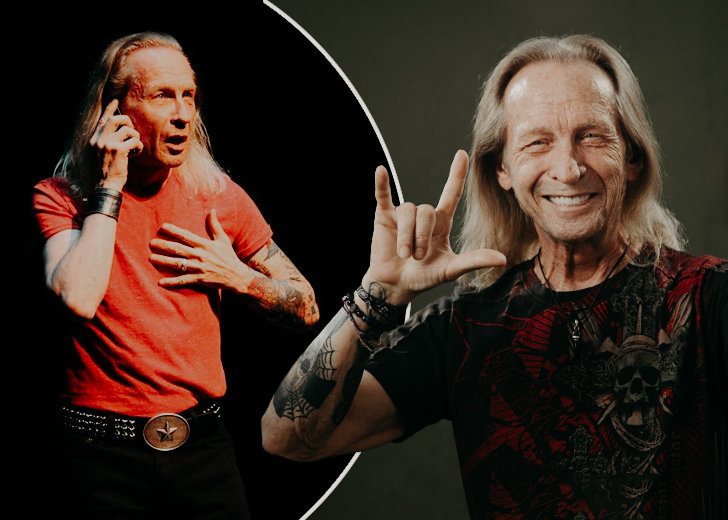 Paul Raci has bagged yet another award for his exemplary performance in Sound of Metal. This time the accolade came as the 'Best Supporting Male' award at the Independent Spirit Awards 2021.
Being the award darling that it is, Sound of Metal had quite a few critics group accolades to its name. However, Spirit Award marked its first win at a major award ceremony after being shunned out of the supporting actor category by the Golden Globes and Screen Actors Guild Awards.
The First Major Award To Raci's Name
Raci's portrayal of Joe was also appreciated with nominations at the BAFTA Film Awards and the Academy Awards. Although he lost the BAFTA Award to Daniel Kaluuya in Judas and the Black Messiah, he still stands to bag an Oscar later this year. 
As for the Oscars, Raci will be competing in the Best Supporting Actor bracket against Leslie Odom Jr. for One Night in Miami, Sacha Baron Cohen for The Trial of the Chicago 7, Lakeith Stanfield for Judas and the Black Messiah, and Daniel Kaluuya also for Judas and the Black Messiah.
Raci stars opposite Riz Ahmed in the movie as Joe, a late-deafened and recovering alcoholic who runs a shelter for deaf recovering addicts. He later goes on to assist Ahmed's Ruben Stone to find his footing as a drummer struggling with hearing loss. 
They Almost Cast A Name Actor
In a way, Raci had been working his way up to this role for almost all his life. The director of Sound of Metal, Darius Marder, was set on casting someone from the deaf community to play Joe. He went so far as to decline meeting A-listers so that he could find his fit. But as time progressed, the casting team was drowned in audition tapes and had almost settled for a name actor. 
That was until they saw Raci's tape. The casting team was so overtaxed that they had not even seen Raci's tape even after one week of submitting it. Since they had almost settled on getting a name actor, his agent, who is also his wife, Liz Hanley Raci, had to practically beg them to see his tape. 
"They did find it and five minutes later they called and said that they showed it to the director, Darius Marder, and he wanted to talk to me," Raci said to IndieWire.
A Project That Was Meant to Be
Raci shares a very close bond with the deaf community being a child of deaf adults (C.O.D.A) himself. "I see the script and, on paper, that thing was so beautiful and moving. I knew this character, this Joe guy," he added. Raci had been living Joe's life for so long; he believed that it was the perfect project for him. 
In retrospect, the movie was truly made by a dream team: a director who spent a decade honing the tale; a lead so fully immersed that he was willing to learn the drums and the American Sign Language; Raci; and producers Sacha Ben Harroche and Bert Hamelinck of Caviar, who had made a name producing 'shouldn't work' films like Chloe Zhao's The Rider.