'Mortal Kombat' Star Sisi Stringer Is Set to Reveal Mileena's Ferocity
Up-and-coming actress Sisi Stringer is set to unveil her potential with her role as Mileena in the upcoming 'Mortal Kombat' movie.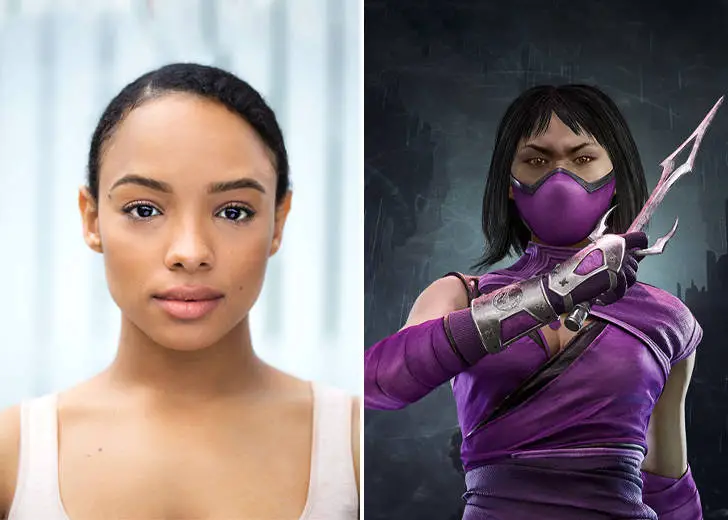 Sisi Stringer is an up-and-coming Hollywood actress. With her third movie, Stringer is poised to unveil her true potential as the ferocious and psychotic Mileena in the upcoming Mortal Kombat.
Stringer's Role in Mortal Combat
The trailer for one of the highly anticipated movies of 2021, Mortal Kombat, was released on February 18, 2021. Stringer, who plays the role of the hybrid Tarkatan — Mileena, the evil clone of Kitana, was featured in the trailer.
The character is iconic; with her inhumane jaw with sharp teeth, she hides behind her purple silk mask. 
With her cannibalistic tendencies and a jaw that can unhinge to consume her opponents and spit up their bones, Mileena is a ferocious warrior to be reckoned with. 
In the trailer, we see a glimpse of the actress portraying Mileena licking blood from her 'kunai' — without her signature teeth and distinct purple outfit. 
Fans React To Mileena 
Fans were excited to receive the trailer finally. However, some of them had some apprehensions about the appearance of Stringer as Mileena.
Fans were quick to notice her missing her iconic teeth as well clothes from the video game. Many fans pointed out this flawed detail in the trailer. 
One fan took to Twitter to pour their frustration. @EduardoCime5 tweeted that even though the bloodshed and fight scenes in the trailer are up to par, Mileena's redesign was disappointing.
well the gore and action looks o point, but that mileena redesign .... much love to Sisi but why Wb did this to Mileena? i hate the costume , and where are the teeth ? pic.twitter.com/ZfFx7tHvsB — EddyTv📺⛓️❤️ (@EduardoCime5) February 18, 2021
Another fan, @KittyCat_Cammy had the same complaint —  saying they miss her actual creepy mouth and her iconic purple costume which seems to be darker in the trailer.
Todd Garner, one of the producers of the movie, responded to the negative reactions with a tweet, reassuring the fans that there will be more to Mileena than meets the eye. 
Mortal Kombat 2021
The movie is based on the popular fighting game franchise of the same name and is currently scheduled to hit theatres on 16th April 2021 as per IMDb. 
The game was released in 1992 with the premise of players competing against each other or computer characters in one-on-one fighting duels with gruesome violence as part of the interdimensional Mortal Kombat Fighting Tournament. 
Fans seem to be excited to see Stringer on the big screen with well-known names such as Jessica McNamee, Hiroyuki Sanada, and Josh Lawson.