What Is Shane Paul McGhie's Height? Details On Ethnicity, Career & New Movies
American actor Shane Paul McGhie may be a rising star in Hollywood, but fans know very little about his personal life. Want to know more about him? Read along.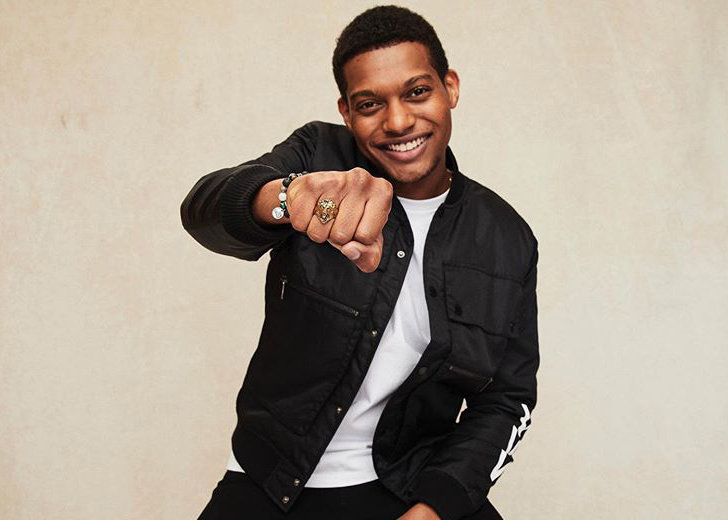 Shane was meant to be an actor and wanted to be on the stage and in front of the camera from his early days. He even used to practice Oscar speeches standing on his couch and keeping stuffed animals as his audience from as young as four years of age.
As he grew older, his passion for acting grew along with it. While studying at the Beverly Hills High School, he received training in performative arts at The Theatre Arts Department from the likes of Herbert Hall, Joel Pressman, and Josh Butchart.
In addition to learning acting, Shane also trained in classical vocals. This came in handy for his parts in musicals and madrigals (advanced choir).
He ended high school education taking part in a play, Fiddler on the Roof, in the final year. In the play, he portrayed the lead character, Tevye.
Following high school graduation, he initially joined Cal State Northridge while also pursuing his career in acting. However, he lasted there for just a year—Shane transferred to the University of Southern California and graduated from there with a BFA in Acting in 2016.
An up-and-coming American actor, Shane Paul McGhie, first came into public attention with his role as Hunter in the TV series Criminal Minds in 2017. Since then, he has done quite a few movies, and his fan following is increasing by the day.
Despite being a rising star in Hollywood, fans know very little about Shane's personal life. Read along to get informed about Shane's height, ethnicity, and his new and upcoming projects that you should keep an eye on.
What is Shane Paul McGhie's ethnicity? 
Although Shane Paul's exact ethnicity remains unknown, we know that he has African American roots. He is a Jamaican American actor who was born on November 26, 1993, in Los Angeles, California. His parents occasionally feature on his social media such as Instagram. 
In one post, he shared a picture of him clicked at Sundance Film Festival in January 2020 with his mother.
In April 2019, he took both his parents to the premiere of After (2019), a movie where he played the role of Landon Gibson. Going back further into his Instagram profile, a post suggested that he spent time with his mother and close family at Universal Studios on the occasion of his 26th birthday.
Shane Paul Mcghie Attended his Graduation With Family
Paul graduated from The University Of California School of Dramatic Arts in 2016. His mom and dad were present in his graduation ceremony.
How Tall is Shane Paul McGhie?
According to IMDb, Shane stands at the height of 6 feet one inch or 1.85 meters. This might have helped him land his role in the 2019 movie What Men Want.
In the movie, he plays Jamal Barry—the number one pick in the NBA draft in the film. Portraying an NBA player is not a job if you have a lower height, and his height might have been a factor in him getting the role.
Shane Paul Career: Appeared In 6 Cinematic Productions in 2019
A year after he graduated from USC, he was cast in Rebel (TV series) in 2017. Since then, it has been an upward trajectory in his acting career.
That same year, he also gave voice to DJ in the NBA 2K18 video game, appeared as Hunter in the TV show Criminal Minds, portrayed Jude Toussaint in the TV series Shameless, and played the part of Nate in a short movie titled Blue Room.
Shane started 2018 with a role in the short movie Broke Lovers. Then came his first big break in Hollywood as he was cast as Jude Leland in the TV series Sacred Lies.
The year 2019, however, was the best year in his acting career so far. He starred in six cinematic productions that year: What Men Want, After, American Skin, Unbelievable (TV mini-series), Foster Boy, and DollyParton'ss Heartstrings.
Finally, in 2020, Shane has appeared in three TV shows and two movies: The Last Shift, Amazing Stories (TV series), Deputy (TV series), Greenleaf (TV series), and After We Collided. Another movie starring him, El Tonto, is in post-production right now.