Fans are waiting for season 3 of 'Scissor Seven' to drop on Netflix after the anime series released in China
Following the massive success of previous seasons, fans of 'Scissor Seven' are waiting for the release of the popular anime series' third season on Netflix.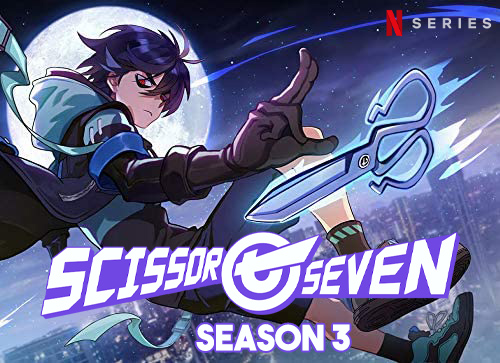 With the massive success of two previous seasons, a new season of Scissor Seven has already been released in China as fans worldwide patiently wait for its release on Netflix. 
Scissor Seven made history as the first Chinese anime series to debut on Netflix because of its growing popularity among worldwide fans. 
Scissor Seven Has A Significant Fan Base
Released in 2018, Scissor Seven has captivated anime-heads with its intriguing main character, Wu Liuqi, aka Killer Seven. Not just that, the unique series is packed with plenty of humor and fantastic creativity that shines through in every episode of the series.
The show's minimalistic approach to animation makes it stand out. The plot revolves around an amnesiac barber who sought to become the best assassin in the world with a strange choice of weapon—scissors.
With a trusted pair of scissors and the ability to disguise himself, Seven offers contract killing for cheap. But there's one little problem; he often has trouble completing assignments.
Loved by millions, each episode of the series has an average of 16 million views and has been dubbed in multiple languages such as English, French, Japanese, and Spanish. 
Moreover, the series, bundled with exciting characters and scenes, has successfully gathered positive reviews from critics.
Netflix Debut Of The Series
Despite the immeasurable popularity of the series in China, it took a while to mark its place on the popular streaming site Netflix, making it the first-ever Chinese anime to hit the international screen. 
With 14 episodes in the first season and ten episodes in the second one, the series was like a gift to the fans during the global lockdown of 2020 and gained an IMDb rating of 8.2.
Not just that, in 2018, its first season was nominated for a TV Film award at the prestigious Annecy International Animated Film Festival, and in 2019, at the 26th Shanghai TV Festival, the series received the Best Animation Screenplay award for its second season.
Available on Chinese streaming sites Tencent, Bilibili, and Youku, it's just a waiting game now before Netflix announces its release date. However, it is predicted to be released by mid-2021.