Sara Blakely Is Using MasterClass & Her Quotes To Inspire Youths
Blakely's Masterclass is for anyone who is searching for an idea or growing their company. The well thought out set of tips, insights, and strategies can assist any idea to grow into a successful company.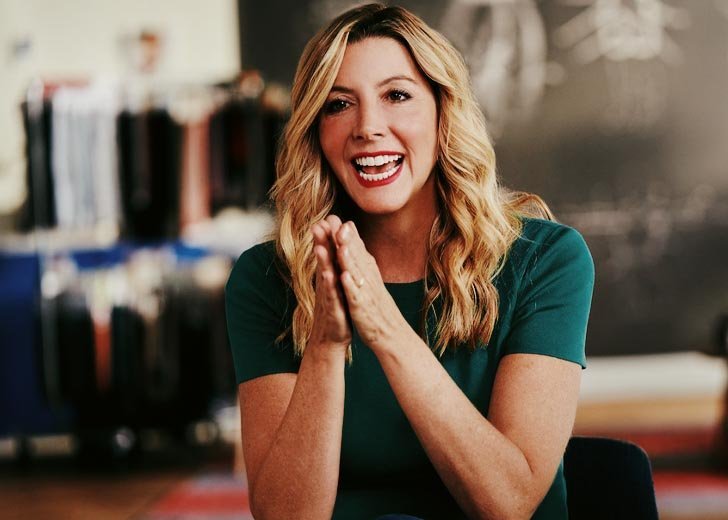 Spanx founder Sara Blakely is undoubtedly an inspiring figure for anyone even vaguely interested in entrepreneurship.
Through her apparel company, Blakely re-invented women's undergarments and grew the single-woman company into a billion-dollar industry. This feat put her on the 2012 Forbes list of the World's Youngest Self-Made Female Billionaire.
With a biopic-worthy journey behind her, Blakely is now taking up her own Masterclass to inspire youths in making their own ideas work. Her tips, insights, and strategies that she provides in her Masterclass are for anyone looking to start their companies from scratch or even grow their businesses.
Sarah's Rags to Riches Story: How She Made Millions From a Mere $5000 Savings
Sarah Blakely's humbling journey started from failing the LSATS on multiple counts, to short term employment at Disneyland, and seven years of door-to-door fax machine sales.
Even during her time as a door-to-door fax salesperson, Blakely had not lost the intent to start her own business. One day an idea finally came her way when she cut the feet off her pantyhose to make her butt look better in her fitting white pants. She was surprised that no one had thought of the idea for better shapewear, and hence the inception of Spanx began.
She had but an idea, and $5,000 worth of savings from working as a cold-call door-to-door fax salesperson for seven whole years. She channeled all that into her brand Spanx and worked a day in and day out to become what she is today. 
Blakely had no experience in fashion or retail, she had never taken a business class in her life, nor did she have anyone backing her if she failed. She did what she could, and learned what she couldn't. 
Want to learn more? Check out: How Spanx Founder Sara Blakely Turned Billionaire With $5,000?
Sara Advises You On How To Build On Your Idea
The founder of the multi-million dollar brand has distilled her knowledge of going from rags to riches into fourteen energetic video lessons in her masterclass. 
The apparel mogul's masterclass is in a class of its own. While the entire session would take three and a half hours to go through, if it were to be condensed down to easy pointers, this is what it'd be like: 
1. Ask yourself: What brings you joy? What are you good at? and finally, How do you want to serve the world beyond yourself?
2. Find your creative space and go there often. Let your mind wander. 
3. Ask "Why?" The answers are what will separate you from the competition. 
4. Change your definition of failure. True failure is not trying at all. 
5. Know who your audiences are and always customize your pitch for the customer. 
6. Think like an entrepreneur. You will doubt yourself but you have to learn to turn that self-doubt into the positive talk. 
7. Overcome your fear. If you are afraid of something, do it over and over again till the fear is eliminated or at least reduced. 
Sara's Inspiring Words pave the Way for Your Journey
There's a plethora of Sara Blakely quotes peppered throughout the Internet. While she also does often post her own quotes, here are some of the finest picks:
There is a hidden blessing in the most traumatic things we go through in our lives. My brain always goes to, Where is the hidden blessing? What is my gift?
Failures are life's way of nudging you and letting you know you are off course. Trying new things and not being afraid to fail along the way are more important than what you learn in school.
Differentiate yourself! Why are you different? What's important about you? Why does the customer need you?
And, last but definitely not least,
It's important to be willing to make mistakes. The worst thing that can happen is you become memorable.
Words can have the power to move a person to the core. And when these words come from a person such as Sara Blakely, these quotes are sure to leave a lasting impression.