Ryan Reynolds Drums Up Hype For His Sequel 'Hitman's Wife's Bodyguard'
Reynolds took to his Instagram on April 13 to announce that he would be reprising his role of Michael Bryce in the June 16 release.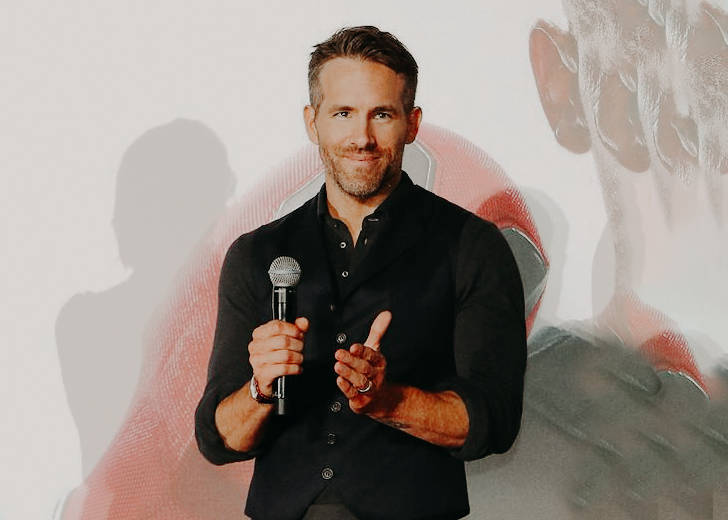 Ryan Reynolds' Michael Bryce had enough bodyguarding in the first installment of The Hitman's Bodyguard, but fate had something else in store for the bodyguard on sabbatical. 
Reynolds took to his Instagram on April 13 to announce that he would be reprising his role of Michael Bryce in the June 16 release Hitman's Wife's Bodyguard. "Hit Me Salma One More Time," wrote the Deadpool actor alongside the red-band trailer. 
The trailer promises the fan-favorite trio getting back into the game - not all willingly. Bryce was enjoying some time by the water, reading The Secret, and listening to Britney Spears when Salma Hayek's Sonia Kincaid drags him off to help her save her husband.
Her husband, Darius Kincaid, played by Samuel L. Jackson, has been kidnapped by the mafia, and the three violently talented individuals find themselves in a mysterious global plot involving a powerful madman, played by Antonio Banderas.
All that being said, this was not the first time that the Deadpool actor was candid about his upcoming flick. In fact, he shared snaps of his time on set all the way back in 2019. 
The Canadian actor took to his Instagram on April 17, 2019, to let his 37 million strong fandom know that he was done shooting for Hitman's Bodyguard 2.
The first snap in the post featured a bashed-up Bryce candidly walking alongside the Kincaid couple, while the second snap was more deliberate. The dangerous trio posed for the camera seated on a stone wall. 
The caption accompanying the post implied that Bryce has a less prominent role in this installment since the other cast members were still filming.  
Jackson also shared the same photo on his Instagram with a note for his "homie" Reynolds. 
The Homie Ryan Reynolds wrapped last night! Already miss my dude. Me & Salma Hayek will soldier on... till reshoots!!!#hitmanswifesbodyguard#goodworkwithgoodpeopleaintworkatall
However, Reynolds getting done with his shoot does add up to the trio's statements made during the press release for The Hitman's Bodyguard. All three of them agreed that any sequel made would have to follow the Kincaids. 
Reynolds went as far as to say that that was all he wanted to see, and a movie between Darius Kincaid and Salma Hayek's character Sonia was the only sequel that should be made from the first movie. 
Apart from the original trio, Patrick Hughes is returning as director, with a script by Tom O'Connor. According to Variety, Frank Grillo will play an Interpol agent who needs the trio's help to prevent a cyber attack in Europe.
The rest of the supporting cast includes Antonio Banderas and Morgan Freeman, with Richard E. Grant reprising Bryce's drug-addicted corporate client, Mr. Seifert.