'Jersey Shore's Ronnie Ortiz-Magro Arrested for Domestic Violence Amid Probation for Previous Charges
Ronnie Ortiz-Magro, was arrested in suspicion of abusing his partner who was injured on April 22, 2021, in Los Angeles.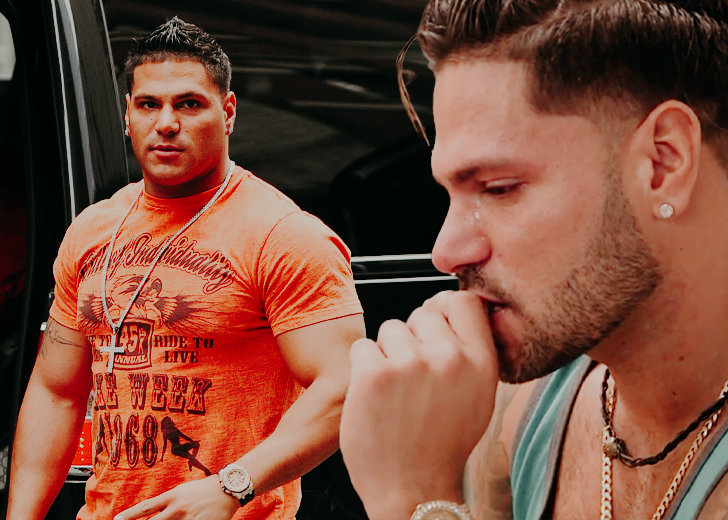 Jersey Shore star Ronnie Ortiz-Magro was arrested in suspicion of abusing his partner who was injured on April 22, 2021, in Los Angeles.
Ortiz-Magro was arrested at 4:15 pm in Los Angeles on Thursday afternoon. The 35-year-old is currently dating Saffire Matos, whom he met in February 2020.
Ortiz-Magro previously told US Weekly in November 2020 that he and Matos, 30, spoke for "four or five months" before beginning a serious relationship. "She supports me. She loves me, you know, and that's something that I've always looked for."
The reality star has a history of accusations of spousal violence from previous abusive relationships. The 35-year-old is also on probation for a domestic abuse incident involving his ex-girlfriend Jen Harley. 
Ortiz-Magro's Ex-Girlfriend Harley Was Not Involved in the Incident
Harley, 32, was not involved in the currently reported incident, according to a source close to Ortiz-Magro. The couple shares a 3-year-old daughter, Ariana Sky. 
The two dated on and off from 2017 to 2019. After an alleged domestic abuse incident in which their child was present, they split in October 2019.
Her new boyfriend, Joe, posted a video of Harley getting ready in a red gown a few hours before the news broke. He later confirmed that she was not involved in the recent internet incident in his Instagram stories.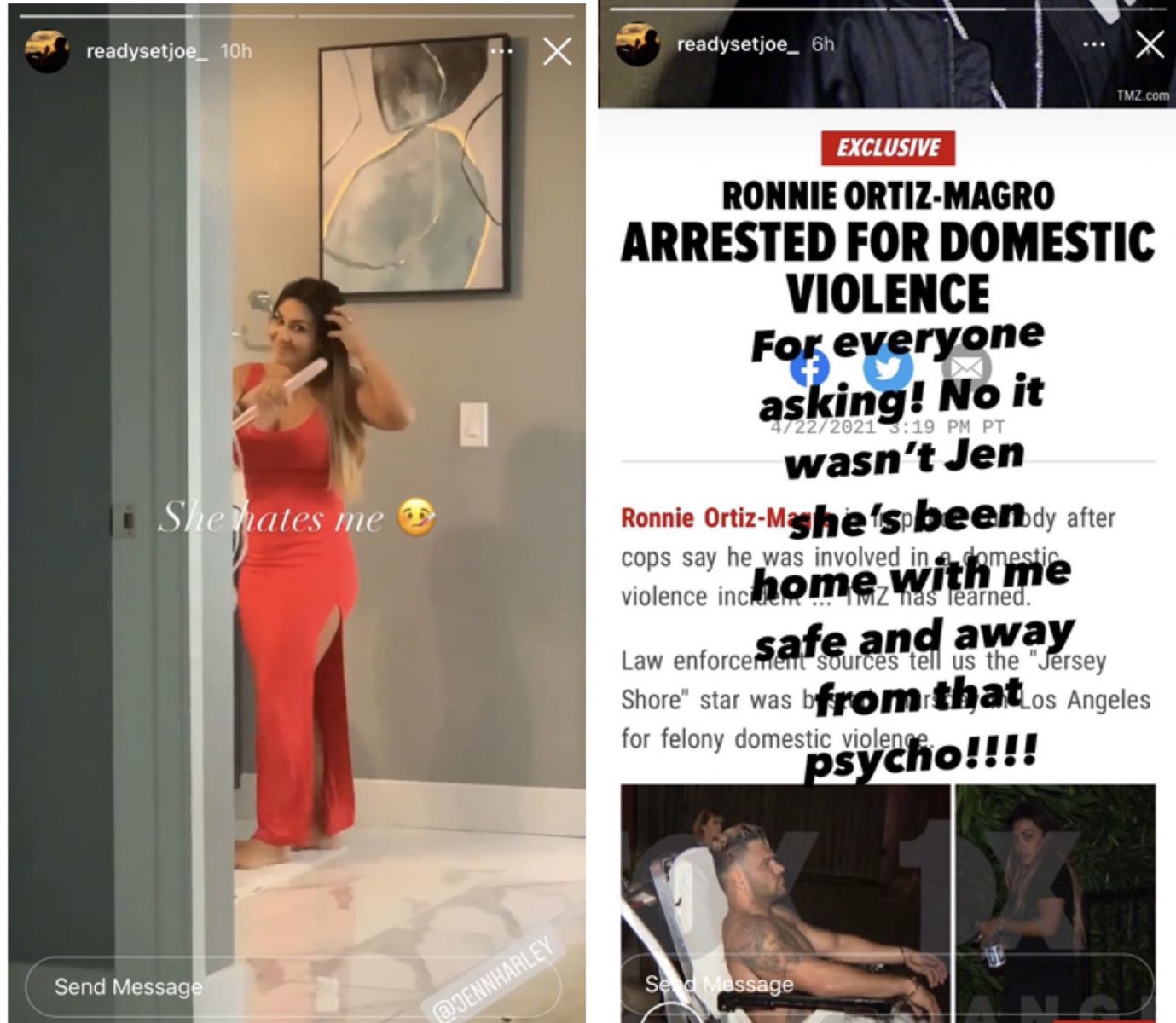 Harley Was Also the Victim of Ortiz-Magro's Domestic Abuse
During their relationship, Ortiz-Magro and his baby mama, Harley, were both in and out of jail frequently following physical altercation in October 2019.
Ortiz-Magro was charged with felony domestic violence. According to the Los Angeles District Attorney's Office, the MTV reality star agreed and pleaded no contest to one count of domestic battery and one count of resisting arrest in May 2020. He was then placed on a  probation for 36 months.
The tensions between the ex-couple reached a boiling point when a 911 call was made about a battery incident in progress at a Los Angeles home in October 2019. Authorities confirmed they tased Ortiz-Magro and arrested him for alleged felony domestic abuse and kidnapping.
The Bronx native was eventually charged for domestic abuse, holding a knife, child endangerment, false imprisonment, resisting arrest, and making criminal threats. 
Ortiz-Magro was sentenced to 30 days of community labor service in Nevada, a $20,000 donation to a Los Angeles-based women's shelter, and a 52-week domestic abuse program at a court-approved Nevada agency as part of his plea bargain.
Ortiz-Magro had lodged a domestic battery report against Harley months before in January 2019 following a violent brawl in Las Vegas. She was convicted, but the prosecutor voluntarily dismissed the prosecution six months later. 
Harley was investigated for suspected battery in June 2018 after an incident in Las Vegas involving Ortiz-Magro. Owing to a lack of evidence, the charges were dismissed.
The New York resident checked into rehab in January 2019 for alcoholism and depression. In a 2019 interview with Us Weekly, he said he went to rehab because he wanted to be a better person and a better father for his daughter.
He also revealed MTV and the Jersey Shore production team were supportive of him when he told them he was seeking care.