Rome Flynn, First Spotlighted For Gay Role, Has A Daughter With 2 Moms
Rome Flynn is an actor who came into highlight after portraying the character Leon, proud and out of closet gay in the VH1 movie "Drumline: A New Beat". He has a daughter named Kimiko with ex-girlfriend Molly Noriko. Kimiko is also extremely close with Camia, Rome's girlfriend after breaking up with Molly.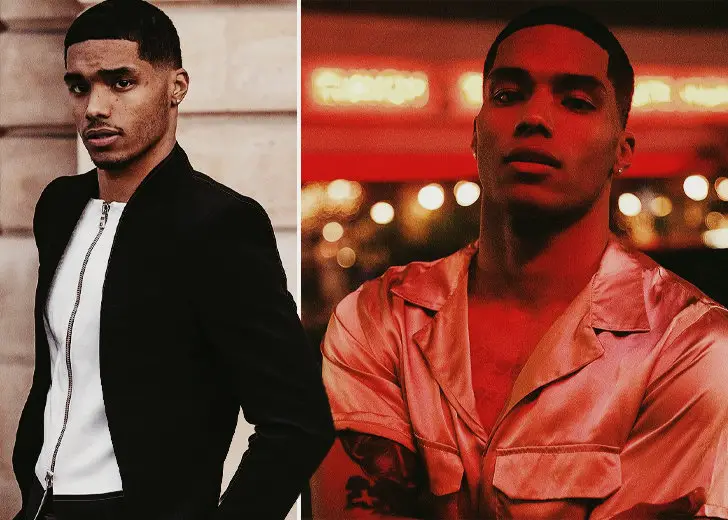 American actor Rome Flynn usually stays away from sharing about his personal life and prefers to keep it to himself. Even his social media is bereft of anything related to his family and love life. However, he once talked to Xenocole about how having a daughter changed his dating perspective and made him consider putting her needs and safety first. 
The Emmy Award-winning actor is the father to a six-year-old daughter named Kimiko Flynn.  
Who is the Biological Mother of Rome's Daughter?
Rome reportedly dated a woman named Molly Noriko a few years ago, and they welcomed a child named Kimiko on December 12, 2014. They seem to share joint custody of their child as Kimiko is seen spending time with both her parents.
Furthermore, Molly also mentioned on an Instagram post that children should not be taken away from their father for selfish reasons if they love each other. She wrote that a parent should set their feelings aside and let the other parent be part of a child's life.
Aside from that, Molly has a new partner in her life, who also seems to have a good relationship with Kimiko.
Rome's Ex-girlfriend Camia Is Very Close With His Daughter
After Molly, Rome dated Camia Marie until they broke up somewhere in 2018. Despite their split, it seems that Camie is still very close with Kimiko, as evident from his ex-girlfriend's Instagram account — which is filled with pictures of Kimiko's post-breakup.
Camia has mentioned Kimiko in several of her Instagram posts. In one of her posts, she described Kimiko as the biggest blessing in her life and expressed that she has learned more things from the child than all her years of living. She also clarified that she was not the child's biological mother, as she stated,
I didn't have to give you life to love you as my own & I can't express enough how honored I am to be loved and treated as nothing less than your own.
In recent times, Camia's recent posts show that she is married to a different man and has a baby boy together with her husband.
Fatherhood Changed Rome
In an interview with Xonecole, Rome said it was hard to find someone that matches his energy, and that he was seeking something bigger with a big picture.
When asked if being a father had any impact on how he views women, the 29-year-old elaborated that fatherhood has made him analyze relationships differently. He explained that he knows what he wants from the start and is upfront about it. The actor also added that he had to be in control to protect his daughter so that the privacy of his family is under his control.
As of now, Kimiko remains extremely close with both her biological mother, Molly Noriko, and Rome's ex-girlfriend Camia Marie who treats Kimiko as her own daughter. Looking at their interaction, it can be said that Kimiko grew up with two mothers.
Rome Played A Gay Character in 'Drumline: A New Beat' 
In the movie "Drumline: A New Beat," Rome plays Leon, a character who is gay and portrayed differently from stereotypical black gay characters; Leon is brave, proud, and out in the open about his sexuality.
His character in the movie is portrayed in a way that shows that all black gay is not flamboyant and feminine.
And even though the movie was not as successful as the original prequel, Drumline, the storyline is new and different as it thrives to go beyond representing the typical gay stereotype.