Robert Irvine's daughters have chosen different career paths than him
British chef Robert Irvine has a vocational passion for cooking. However, his inclination towards culinary arts didn't make much influence on his children's life. His kids (two daughters) have gone on an entirely different career path than his. Join in to know what his daughters' profession is and also know the detail of their mother, the chef's ex-wife.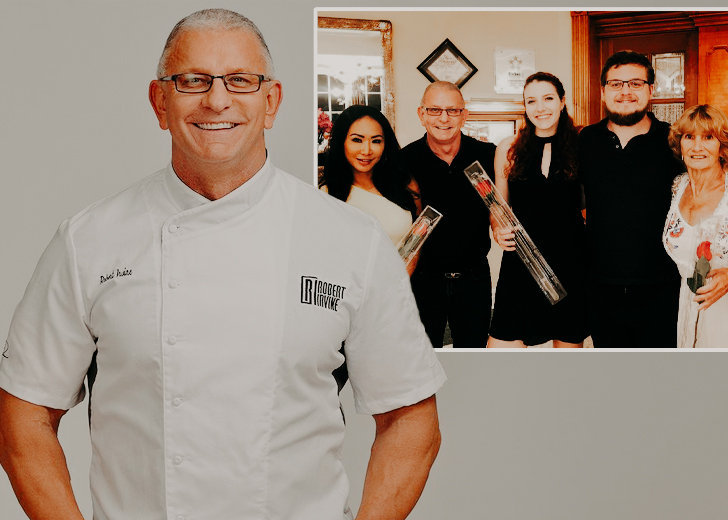 Robert Irvine fought all orthodoxical standards to make a name for himself in the world of culinary arts. Even his own father didn't talk to him for two years because he considered a career in a "subsidiary" field. But, the 55-year-old didn't let go of his determination and eventually established himself as a renowned celebrity chef.
His vocational passion for cooking, however, didn't have much influence on his children's life. His kids (two daughters) have taken entirely different career paths than his.
Read along to know what his daughters' professions are and see the details of his kids' mother and his ex-wife!
Irvine's eldest daughter is in medical field
Unlike the chef father, his eldest daughter, Annalise, chose a way different career path. 
Annalise—who was born on September 16, 1997—graduated from the University of Central Florida in 2018 with honors in Communication Sciences and Disorders. Her thesis title was: Paraprofessional-Implemented Dialogic Reading and Its Impact on Children With Autism Spectrum Disorders.
Since graduation, she has done her best to enrich her educational qualifications in the health and medicine sector. She did a four-month Acute Care externship at a Baltimore hospital in August 2020.
As per her Instagram bio, she is also training Speech-Language Pathology (SLP), a medical degree, to become a professional speech therapist.
His youngest daughter has a degree in criminal justice
The celebrity chef's younger daughter Talia has also taken a different career route from her father.
The youngest Irvine completed her Bachelors in Criminal Justice from the College of Liberal Arts at Temple University in 2020. Since January 2020, she started working as an intern for the Alternative Sentencing Unit at the Defender Association of Philadelphia. The 20-year-old (born May 16, 2001) claims to be "passionate about the criminal justice system" on her Linkedin profile.
Irvine's daughters are from his marriage with ex-wife
Irvine's two daughters, Annalise and Talia, are from his relationship with his ex-wife, Karen. Karen is a chief curator and deputy director of the Museum of Contemporary Photography at Columbia College Chicago.
Before their separation, the ex-couple were married for more than a decade and lived together at Absecon, New Jersey.
The Food Network host went on to marry the now-retired pro-wrestler, Gail Kim Irvine, in 2012. Interestingly, both his daughters and even his ex-wife have a good relationship with his current partner. At times, they can be seen spending family time together with each other.