Robert Costa Kept A Simple Routine To Go Through Drastic Weight Loss
Political analyst and reporter Robert Costa recently gained a lot of attention regarding his weight loss. The journalist completely transformed the way he looks. Not only did his body come in shape but the changes were visible in his face.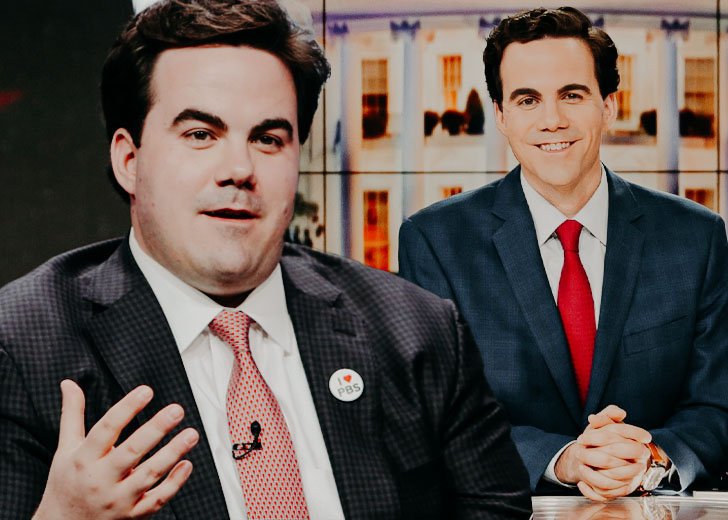 Political analyst and reporter Robert Costa recently gained a lot of attention regarding a change in his appearances—he completely transformed the way he looked by losing some weight. Not only did his body come in shape, but the differences were quite visible on his face too. 
Robert Costa's Healthy Weight Loss Journey
The Washington Post journalist's body transformation is one that leaves many wondering. The reporter has not talked about any weight loss surgery in his journey to fitness. 

Costa's weight loss comparison (Source: Celebily)
In an interview with Deadline, the 35-year-old mentioned how he realized he was getting tired too quickly. This realization made him ponder on his weight and habits.
Costa further said that he followed a strict diet than indulging in heavy exercise to lose those extra pounds. He noted how something as simple as cutting down cream and milk in his coffee could significantly differ.
I woke up last year and said to myself, 'Why am I eating a hamburger a day?' I started taking a walk a day and drinking black coffee instead of with cream and sugar. And ever since I committed to that, and been the better for it.
Along with walking and controlling his diet, Costa also enjoys sporting events with his family.
What Is Robert Costa Busy With These Days?
Besides his weight loss journey, Costa has also been catching attention on the media due to his recent step down from his job, to write his book as a co-author with Bob Woodward, another former writer from Washington Post. The book will be based on the last days of Trump's presidency and the predictions for the first months of Biden's presidential role.
Born to parents Thomas and Anne-Dillon, Robert grew up in Pennsylvania. He had a knack for reporting since his early school days. The political analyst started his career during his high-school times, writing for "The Bucks Country Courier Times," where he mainly interviewed musicians and covered local concerts. 
He went to Notre Dame University for his Bachelor of Arts degree in Americal Studies and then studied Political Science at the University of Cambridge. 
After his graduation, he worked as a journalist in the Wall Street Journal and National Review. Later in 2012, he was made the editor of the Washington Magazine, but in 2014, he quit his job as an editor to join Washington Post as a political analyst. 
On December 16, 2020, Costa announced that he would be away from print and television coverage. Besides, he talked about his absence being related to his focus being shifted in completing his book, which we look forward to reading soon.
I'm now on book leave, working with @realBobWoodward.

I'll be away from daily print coverage, television, and Twitter for some time.

All is well, just focused on the book.

Thanks for supporting our reporting.

Bob Costahttps://t.co/cfdCrsxBT6 — Robert Costa (@costareports) December 16, 2020