Instagram Suggests Rob Marciano's Family Welcomed New Baby In 2018
Good Morning America's meteorologist Rob Marciano has a lucrative family life. He seems to be a dutiful father who doesn't hesitate to spend time with his small, and beautiful family.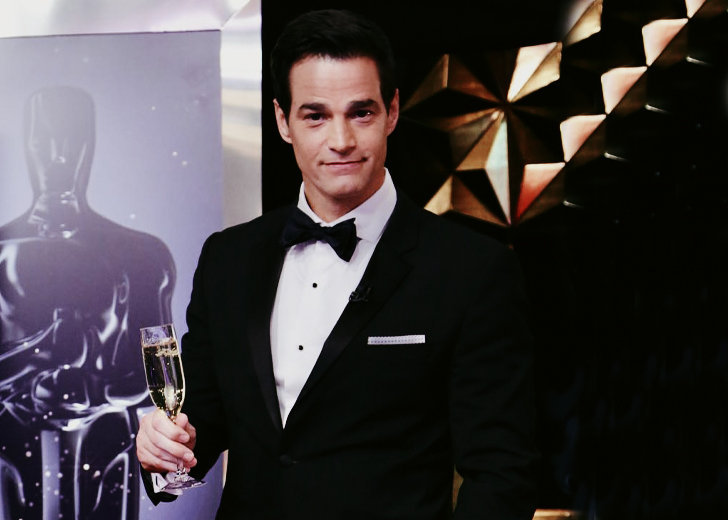 CNN's "weather guy" Rob is famous for his witty weather bits and good looks. Nowadays, Marciano regularly appears on ABC's Good Morning America.
Weather is not the only thing in the senior meteorologist's life, though, his personal life is quite wholesome too. Marciano has a lucrative family life. He seems to be a dutiful father who doesn't hesitate to spend time with his small beautiful family. This article will explore more on Marciano's family and his never-ending love for them.
Rob Marciano Has Been Married Since 2010
It has been almost a decade since Marciano and his wife Eryn tied the knot. In a 2017 Instagram post, Marciano posted a picture of him and his wife, stating that they had been married for seven years.
"'I've been married to this beauty for 7 years now... saying I'm a lucky man is the understatement of the decade."
That puts their wedding date back to November 2010, which means their 10th anniversary is right around the corner. The romance seems to be as alive as ever, as Marciano's birthday post for his wife, among several other Instagram posts, shows so.
Marciano is Very Supportive Of His Wife's Career
Marciano's perennial support for his wife's career shows how much they care for and believe in one another. His Facebook posts regularly feature Eryn's work, often with words of encouragement in them.
Eryn Marciano is a licensed real estate salesperson with a Psychology degree from the University of Georgia. She is also an ambassador of Best Friends Animals Society, and you can find pictures of her rescue dog pet on her Instagram account. Though the couple works in very different fields, their support for each other is something every couple dreams of having.
The Couple Has Two Children. They Welcomed New Baby Boy in 2018
Two adorable children certainly liven up The Marciano family. They have a 9-year-old daughter named Madelynn and a 2-year-old relatively new baby named Mason. Mason was born in June of 2018, as shown by Rob's wholesome Instagram post of Madelynn and Mason after his birth.
Rob doesn't shy away from regularly sharing cute snippets of them with the rest of the world. A quick scroll down either Rob or Eryn's Instagram will let you know that the children are well-loved.
Marciano Spends A Lot of His Time With His Family
Career hurdles are no obstacles to this couple, and they both seem to spend a lot of time with their family. Rob's Instagram is a shrine of his wife and children, and you will see him regularly going on outings and beaches with them. He often shares emotional Facebook posts about Eryn, which tells us that family is vital to him.
The Marcianos are quite the travelers too, and Rob has told kidtripster.com that they enjoy going to Disney parks, camping, and Rocking Horse Ranches regularly.
All in all, it is fairly obvious that Rob has a strong connection with his family.