Why Did Rob Marciano Leave ET, And What Is His Net Worth & Salary?
News Reader and anchor Rob Marciano used to work for Entertainment Daily, but left quickly to be a meteorologist at ABC. What could possibly be the reason? More on this along with Rob's career, net worth and salary.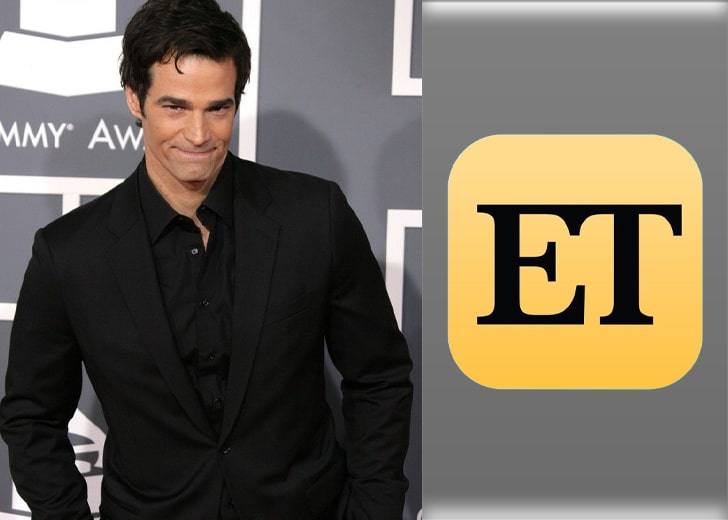 ABC's senior meteorologist Rob Marciano who forecasts on the Good Morning America show is a household name in broadcast journalism.
While the newsreader and anchor shot to prominence, thanks to his weather readings for CNN in his initial career, Rob is also widely recognized for his role as the co-host of Entertainment Tonight. However, his stint as an entertainment reporter was short-lived as he left ET in just two years, leaving many perplexed about his decision to pull out of such a glamorous and lucrative job.
This article will explore Rob's reasons for leaving Entertainment Tonight, his career, and take a glimpse into his net worth and salary.
Rob Marciano Gained Fame as CNN's Weatherman
Rob is known in the media sector for being astute in his weather reporting, perhaps owing to his degree in Meteorology from an Ivy League institution Cornell University.
His first significant job was on CNN, where he worked for almost a decade from May 2003 to December 2012. His years in CNN widened his image, where he covered crises like the BP Deepwater Horizon oil spill and Hurricane Katrina, which even earned him a Peabody award.
Before CNN, Rob had also worked as a Meteorologist at KATU-TV and KPLC-TV.
He Joined Entertainment Tonight in 2013
After nine years at CNN, Marciano decided on a slightly different path and joined Nancy O'Dell in Entertainment Tonight as a co-host. He joined the television show in January 2013, replacing Mark Steines.
He seemed to be very optimistic about his new job at the time and told Hollywoodreporter in December 2012 (before joining ET) that joining ET had been his dream.
For over 30 years, ET has been a powerhouse in the entertainment industry, and to be part of that blue-chip franchise is a dream come true.
Why did Rob Marciano leave ET?
Despite his initial enthusiasm, Rob left ET after over a year of joining the show in August 2014.
Several people were shocked to see him leave such a glamorous position to go back to being a weather reporter. However, to Rob, it was the right decision because meteorology is his passion.
In his final ET episode, he said, "This is where I came from, weather. I'm just kind of going back to that… weather is my true passion and I have to get back to it."
Well, Rob's passion for weather has been with him ever since childhood and continues to be reflected in his work today. He is often called the "storm chaser" for his remarkably brave pursuits to report the weather. Rob is a boots-on-the-ground weather reporter who apparently finds the unpredictability of mother nature fascinating. His passion for meteorology is reflected in his willingness to report even in the face of life-threatening events, which is why he did not hesitate to run right in the middle of the disastrous Hurricane Sally to report on it.
Rob Marciano's Net Worth Relatively Higher For a Weatherman
Rob's passion for his profession has probably earned him not only fame but also financial prosperity. Celebrity Networth puts his worth at 2 million dollars, which for a news reporter is comparatively enormous.
ABC network workers typically have a salary of 96K-105K dollars. We can reasonably assume that Rob has other income sources and a much higher salary than the average, given his strong financial standing. The meteorologist's pursuit of passion has brought him tremendous success, and his net worth certainly reflects that.