Rivers Cuomo expresses his feelings of alienation in Weezer's latest album 'OK Human'
Weezer's vocalist and lead guitarist Rivers Cuomo has had a very successful career. Since the band's debut in 1994, he has been considered Weezer's mastermind for his musical skills. Using those skills, he has amassed a net worth of $35 million.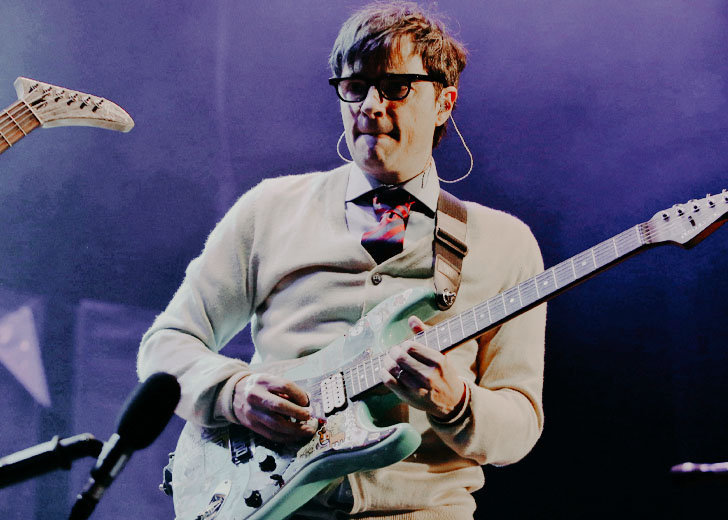 Alternative rock band Weezer's frontman Rivers Cuomo has had a very successful musical career. The band's lineup has changed four times since their debut album The Blue Album came out in 1994, but Cuomo has been a constant member and has often been called Weezer's mastermind for his musical and lyrical genius.
After almost three decades in the music industry, Cuomo still shows no signs of stopping. In fact, the band just released their new album, OK Human, on January 29, 2021. And while Weezer has had its fair share of ups and downs throughout the years, Cuomo has ensured a stellar career, and net worth of $35 million, for himself.
'OK Human' Released Before 'Van Weezer'
Weezer teased two LPs, Van Weezer and OK Human, in 2019. Of the two, Van Weezer was supposed to be released first, but the order was reversed in January of 2021.
When talking to NME, Cuomo expanded that OK Human is very different from Weezer's other works and focuses more on the insecurities of life, mundane things we do every day, and the isolation forced upon us by the pandemic.
This album is about feeling isolated, alienated, and secluded- it's perfect for now.
The singer called OK Human the worst possible type of album you could make before a stadium rock tour. Hence, the decision to release it before Van Weezer, due for release on May 7, 2021, a month before starting their Hella Mega Tour.
'OK Human' is Distinctly Different from 'The Blue Album'
Aside from looking at OK Human as a pandemic-centric LP, it can also be viewed as an album that questions what it means to be human in the midst of a rapidly progressing technological world. Cuomo said that he discovered his anxiety towards technological advancement when he wrote OK Human. From just that alone, we can say that this LP is very different from The Blue Album, Weezer's debut album.
'Screens,' one of the tracks in OK Human, in particular, expresses Cuomo's worries about how technology is changing us and the implications of that idea. This is a new shade for the band, given that The Blue Album helped define Weezer's style as being filled with geeky humor and cultural references. 
Cuomo is Selling Unreleased Demos
Hella Mega Tour isn't the only recent project Cuomo is working on. On December 8, 2020, the Weezer frontman announced he was offering 2,655 previously unreleased demos for sale. The web market was a part of his web programming class's final project and contained everything from Weezer albums to Cuomo's solo home demo compilations and random ramblings and sounds.
The demos run for over 38 hours and cost $9. The collection is in a Dropbox format, and Cuomo plans on adding more material to it. And once purchased, you can re-download without having to pay a second time.