Rita Marley's Children Are Keeping Their Father's Musical Legacy Alive
Meet Bob Marley's widow Rita Marley and her children. Follow their journey on how they've been keeping his legacy alive.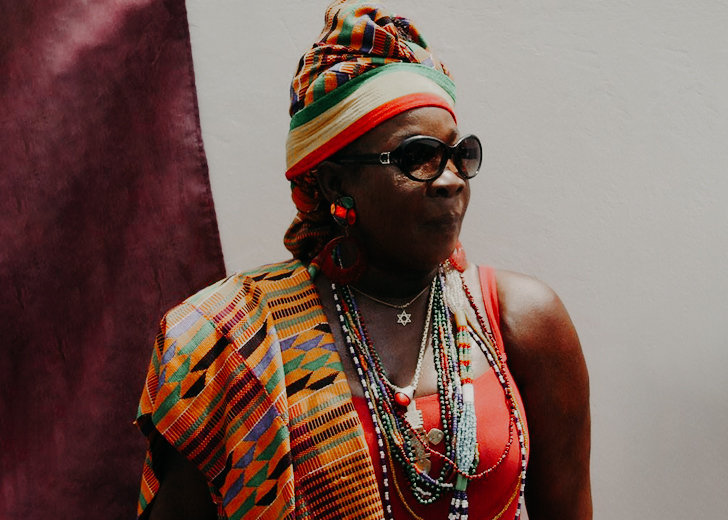 Rita Marley, the widow of the legendary Bob Marley, shares her late husband's musical legacy, and so do her children. 
Rita is a mother-of-six. She welcomed three children with Bob— Cedella, Ziggy, Stephen. She is also the mother of Bob's two adopted children — Sharon and Stephanie. Rita also has a daughter, Serita Stewart.
If it was not for his untimely passing, the reggae artist would have turned 76 in February 2021. In the 36 years that he lived, he fathered 10 children with at least 8 different women. 
Many of whom followed in their father's footsteps into the music industry.
Cedella Marley
Rita and Bob's eldest, Cedella Marley, was named after Bob's mother and is a singer like her parents. She has made a name for herself as the one leading the bands associated with her father's name. 
She overlooks both Tuff Gong International, the Bob Marley Museum, and Marley Natural. It's not just her; her son Skip also has a foot in the realm of music. He released his debut EP from his home studio in Miami last summer. 
Ziggy Marley
The first-born son to Rita and Bob, Ziggy is an established singer with at least 15 albums in his portfolio as a solo artist. 
Ziggy began his musical career alongside siblings Cedella, Stephen, and Sharon as part of The Melody Makers in the '80s and the '90s. He is currently living and working in Los Angeles. 
Stephen Marley
Stephan is the youngest of the couple's offsprings. Even so, he showed a great affinity to the arts from a young age and even joined his father, the reggae icon, onstage at the age of 8. 
Like his siblings, he is also a musician and has produced quite a few of the Marleys' tracks and albums. He is also a father to the 23-year-old singer-songwriter Mystic Marley. 
Sharon Marley
Sharon, the oldest of the Marleys, was born to Rita from her relationship with a man before Bob. Nevertheless, he went on to adopt her as his own and gave her the Marley name. 
She is also a singer who was a part of The Melody Makers in the latter decades of the 20th century.
Her daughter, Donisha Prendergast, is also in the entertainment industry, but she found her calling in writing and filmmaking.
Stephanie Marley
Like Sharon, Stephanie was also born to Rita outside of her marriage to Bob. He later adopted her as his own and graced her with his family name. 
Not much else is known of this Marley sibling. 
As for their matriarch, Rita, she is still working off of the new Tuff Gong, former Federal Studios, which is the largest recording studio in the Caribbean.