Who Is 'Life Below Zero' Star Ricko DeWilde's Wife?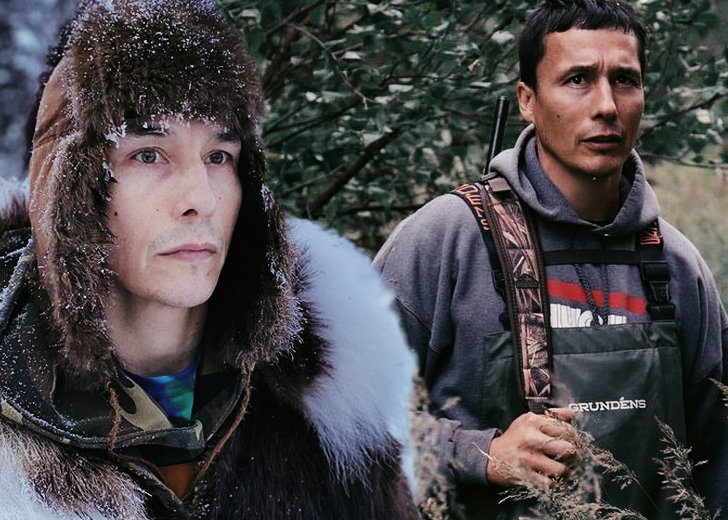 Gathering woods for fire, hunting wild game, and surviving out in the freezing cold might be a lifetime adventure for most of us. For subsistence hunter and outdoorsman Ricko DeWilde, it's part and parcel of daily life. 
Hailing from the hinterlands of Alaska, the Athabascan hunter shares his Native American customs and techniques for survival in the remote Alaskan wilderness in the multi-Emmy winning National Geographic production Life Below Zero.
Viewers have been intrigued at seeing Ricko gracefully hunt wild animals out in the cold, desolate expanse of wilderness.
Accompanying Ricko along his journey through the lonely stretches of the Alaskan land are not only the Nat Geo crew but also his family members, especially his children. 
The father-of-six, who seems to spend a considerable time outdoors, does like to spend quality time with his children.

Family Time: Ricko DeWilde with all his six children. (Photo: Instagram)
However, while his kids do appear on his Instagram and in his NAT GEO show frequently, his partner or wife with whom he supposedly raises his children is seldom ever mentioned. 
Ricko DeWilde's Family
The outdoorsman has not only adapted to the wilderness but thrived in it and enjoys every single moment of the adventure.
His passion for hunting and his love for his native roots is evident through his YouTube channel where he teaches viewers hunting techniques while also revealing the importance of respecting and being grateful for the animals and the environment.
Ricko likes to pass on these very sentiments to all of his children, as we have seen in the Nat Geo show before. 
As is clear via Instagram posts, Ricko's kids enthusiastically partake in their father's indulgences from going on boat rides to fishing. 
Ricko lives with daughters Simone, Skarlett, and Maya, and sons Skyler and Keenan-and his longtime partner and the mother of the kids, Rona Vent.

Ricko DeWilde with his partner, Rona Vent, and son. (Photo: Instagram)
While some online sites state Ricko has five children, his Instagram posts reveal he has another (probably eldest) daughter named Sarah. He had uploaded a few Instagram posts about how much he missed her back in 2012 and 2013.  
Unlike the myriad of photographs of Ricko with his kids on Instagram, there are only a handful of such snaps of the reality TV star with his possible wife.
Nonetheless, Rona has been appearing on Ricko's social media handle since 2013.
They have beautiful pictures of their long journey together on Ricko's Instagram. One of them is a photo with the caption 'Bridesmaid and groomsmen'.
However, in all these years, after raising six children, they have not spoken about their marital status, which is why it is still not clear if Ricko and Rona are married. 
Ricko DeWilde's Partner Rona Vent shares His Hunting Passion
Ricko and Rona are raising their family together. And although they currently live in Fairbanks, City in Alaska, Ricko loves to pass down the Native American traditions to his kids. 
Interestingly, his long-time partner, Rona Vent, is passionate about hunting too. Once, Ricko shared a picture of the entire family with a dead moose and gave credit to Rona's shooting skills for the catch.
Likewise, Ricko mentioned his long-time partner in an older post from May 2013, thanking her for keeping up with him. 
Whether or not Ricko and Rona are husband and wife seems like a trivial question when it is abundantly clear that they are blissfully happy together with their kids as one adorable family.