Richard Ayoade Doesn't Thank His Acting For The Net Worth Amassed
Richard Ayoade, who played Moss in the hugely popular sitcom The IT Crowd does not like his own acting. Despite being loved by fans all over the world, he says his acting range is ridiculously narrow and wouldn't hire himself. But contrary to what he says, he is a man of multiple talents and has directed multiple music videos and films including Arctic Monkeys' Fluorescent Adolescent and The Double.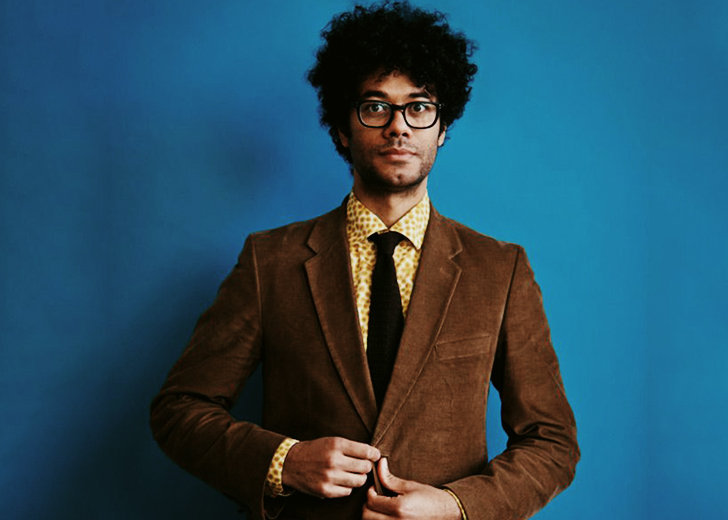 Richard Ayoade has done it all. From authoring multiple books to directing films, from hosting a travel series to holding a law degree (internal linking). But the famous Britisher got his headstart from his portrayal of Maurice Moss in the hugely popular situation comedy, The IT Crowd. However, despite the acting chops that launched him towards having a dynamic career, Ayoade doesn't regard himself as a good actor. On the contrary, Richard considers his achievements to be unmerited, as per his conversation with The Guardian. 
Regardless of his claims, the comedian has done well for himself, landing varied projects while also amassing a decent net worth. 
Richard Ayoade Thinks His Acting Range is Narrow.
In The IT Crowd, Richard's character Moss is considered a socially awkward nerd with little to no interaction with anyone other than Roy and Jen (the sitcom's main casts). Moss's most recognizable and defining feature is perhaps his extremely soft voice, just like real-life Ayoade. Reportedly, the sitcom director told Richard to do his own natural voice for Moss as he was the geekiest person in the world. 
And for this exact reason, The IT Crowd star says his acting range is ridiculously narrow. When talking to Radio Times, Richard got into more detail about how he thought of his acting.
My range is so ridiculously narrow I don't know if it counts. It's just every couple of years someone I know has been stupid enough to put me in something.
Richard, the actor, can be quite hard on himself because, in the interview with The Guardian, he even goes so far as to say that he wouldn't hire himself. 
Richard is a Multi-Talented Individual
Contrary to how much Richard downplays his skills and accomplishments, he is a man of many talents. Besides being an actor, he is also a director and a writer.
When talking about his directing, you have to start from the music video for Arctic Monkeys' Fluorescent Adolescent. The 2007 music video was nominated for the inaugural UK Music Video Awards, adding more weight to his directing.
Since then, he has directed multiple other music videos including Vampire Weekend's Oxford Comma, Super Furry Animals' Run Away, Kasabian's Vlad The Impaler, and Yeah Yeah Yeahs' Heads Will Roll.
Richard has also directed two movies so far, Submarine (2010) and The Double (2013) starring Jesse Eisenberg. He also wrote the two movies along with several other works like Gareth Marenghi's Darkplace (2004) and The Mighty Boosh (2007).
How much is Richard Ayoade's Net Worth?
Although Richard doesn't like to talk about his acting prowess or the lack thereof, The IT Crowd star has been a part of more than 35 TV series, shorts, and movies as an actor, which has not only repeatedly kept him in the limelight but has also shot up his net worth. Apart from his more under-the-radar involvement with films like Submarine, he has also starred in blockbuster franchises and movies such as The Mandalorian from the Star Wars Universe, Lego movies, and the famous British feature Paddington. Most recently, he voiced Counsellor Jerry in Disney and Pixar's upcoming animated movie Soul. He has also written and directed dozens of productions.
All of these projects have earned Ayoade both fame and also a financial success. According to Celebrity Net Worth, Richard is worth $2 million.