Rapper Cordae is super supportive of his tennis-star girlfriend's career
Rapper Cordae is supportive of his girlfriend Naomi Osaka's tennis career. He is often spotted during Osaka's matches, and his celebration at her US Open victory went viral.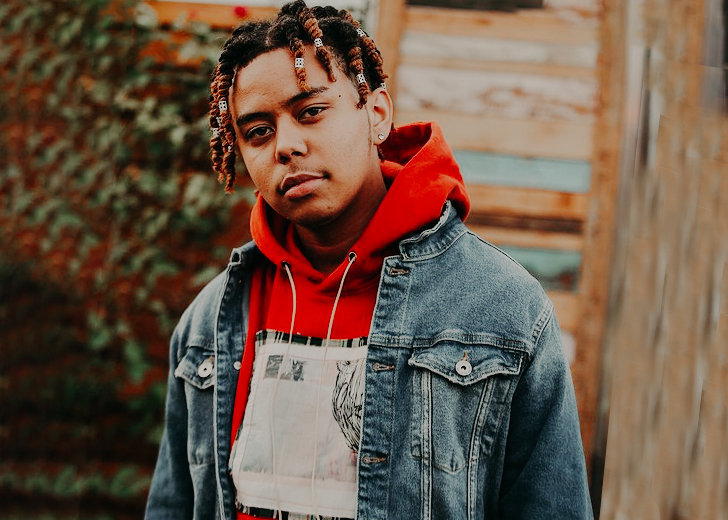 Cordae Amari Dunston, popularly known as Cordae, isn't just famous for his upbeat R&B music. His love and respect for girlfriend Naomi Osaka and her tennis career has made the Grammy-nominated rapper a perfect boyfriend.
The American rapper and Japanese professional tennis player wholeheartedly support each others' career, with the rapper attending her games and Osaka being a fan of his music.
Cordae Trended World-Wide In T

he US Open Finals

In September 2020, Osaka claimed her career's third grand slam by defeating Belarus's Victoria Azarenka in the US Open finals. The USTA Billie Jean King National Tennis Center was comparatively emptier because of the coronavirus restrictions, but it sure wasn't devoid of enthusiasm and celebration.

The moment Osaka defeated Azarenka, Cordae couldn't contain his excitement, and a video of him being hyped up went viral.

The rapper stood up with great energy and beat his chest in celebration.

Another clip from the US Open's final that became just as popular was Cordae holding up three fingers, which many say was the rapper counting the number of majors his girlfriend has won.
The Rapper Keeps Motivating His Girl
In addition to being present in the stadium when Osaka plays, Cordae also does his best outside the stadium to help her perform well. In an interview with TMZ Sports in August  2019, the rapper was asked how he'd help his girlfriend get ready for her matches, and he very sweetly said, "I make sure she is in the house early to sleep on time."
The rapper also expressed his trust in her, saying that she knew what she has to do to prepare for big matches as she is a dedicated professional. 
Uh, I let her do her thing. You know what I am saying. Just show love. Motivate. She knows what she's doing.
Besides being each other's motivation, the young couple also workout together whenever they can. Taking to Instagram, Cordae shared a picture of him and Osaka working out together during the US Open Days.
Cordae Grew Familiar with Tennis after Meeting Osaka
From watching every game his girlfriend plays to working out with her, Cordae has become quite knowledgeable about tennis. However, before going out with Osaka, the rapper knew close to nothing about the sport.
In an interview with Hot 97 radio, Cordae revealed that he first met Osaka at a Los Angeles Clippers game. Back then, he was unaware of who the tennis star was as the only tennis player he knew of was Serena Williams.
Since then, the couple has come a long way. Cordae has been following tennis and can even be seen playing with his girlfriend in a video.
The video shows Osaka serving and Cordae failing to receive correctly. She called him "Mr. Confident" in the video and said, "That worked out well. That was fantastic." The video was accompanied by the playful caption, "when he thinks he can beat you in tennis."