Rakim's Wife Stayed By His Side While He Battled Child-Support Allegations Against Nicole Smith
Rakim a.k.a the God MC has been arrested multiple times for failure to pay child support for his son with a woman named Nicole Smith. However, the child support disputes haven't dented the relationship between him and his wife Felicia as they are still happily married.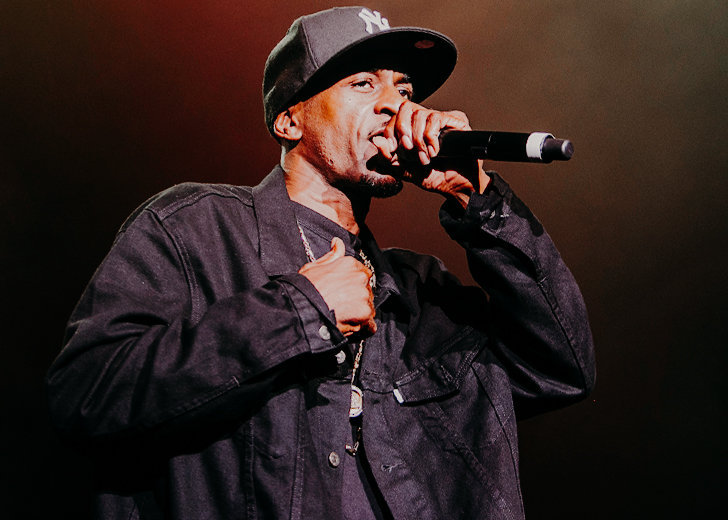 Rakim, also known as the God MC, is the pioneer in using multisyllabic rhyming techniques. The hip-hop legend has inspired and influenced generations of MCs and rappers including the Wu-Tang Clan, 2Pac, Nas, Jay-Z, The Notorious B.I.G., and Eminem.
The 52-year-old rapper is married to his childhood sweetheart-turned-wife Felicia with whom he has three children. In addition to his family of five, he also has a son with Nicole Smith.
Despite being a family man, he had to go through some unsavory events when he was arrested multiple times for failure to pay child support for his son with Nicole.
Rakim was Arrested for Child-Support Dispute with Nicole Smith
While Rakim's relationship with Nicole seems to have not troubled his current family, it did trouble him in other ways. In 2004, he was arrested for alleged failure to make the child-support payments.
Smith appeared on Hot 97's Morning Show and claimed that Rakim was $25,000 behind in child-support payments and he had not been in contact with their son for five years.
The MC said that he was not aware of the warrant and shared that it was not the first time he was falsely arrested for failure to pay child support. Rakim claimed that he first came to know that he had a son when he was arrested for the same charges in the past.
Rakim is Married to His Highschool Sweetheart
The 'Eric B for President' rapper met the love of his life, Felicia, in school and they are still married to this day. They have three children together, two sons: Tahmell Griffin and Jabar Griffin, and one daughter named Destiny Griffin. 
Rakim has also shared how his parents set up a good example for him and taught him about life and marriage. When the rapper appeared in The Breakfast Club, he was asked if his parents' relationship affected his marriage. He answered that it did and was thankful that they raised him right.
No doubt. They instilled a lot of good morals on me. To this day, I still do things as if my mom and pops was judging me. Both of them are gone. They brought me up good.
Rakim is One of The Greatest MCs of All Time
Rakim whose real name is William Michael Griffin Jr. is one of the most influential and skilled emcees on top of being one of the greatest lyricists of all time. He revolutionized the hip-hop world as he introduced extraordinary lyricism and complex rhyme patterns in the hip-hop community. He was ranked #1 on the list of the "Top 50 Lyricist of All Time" by The Source in 2012.
Rakim started rapping at the age of 7 and came into the spotlight after the song 'Eric B for President' as hip-hop duo Erin B. and Rakim. Their debut album Paid in Full peaked at #58 on the Billboard 200 chart. The duo broke up in 1993 after which Rakim started his solo career by dropping his solo debut album The 18th Letter in 1996. It peaked at #4 on the Billboard 200 and was certified Gold by the RIAA.
The hip-hop legend is still actively touring at his age. To further add to his legacy, Rakim published a book part memoir named 'Sweat the Technique: Revelations on Creativity from the Lyrical Genius' on September 24, 2019. It gives us a sneak peek at his life and is written to influence artists of all kinds.