ESPN's Rachel Nichols and Husband Had a Tough Time Handling Work and Twin Daughters during Quarantine
ESPN TV host Rachel Nichols and her husband Max Nichols have twin daughters together. During the quarantine time, especially when the couple had to work from home, they had a very hard time managing their kids' schoolwork, playdates, and trying to make their daughters' lives as normal as possible.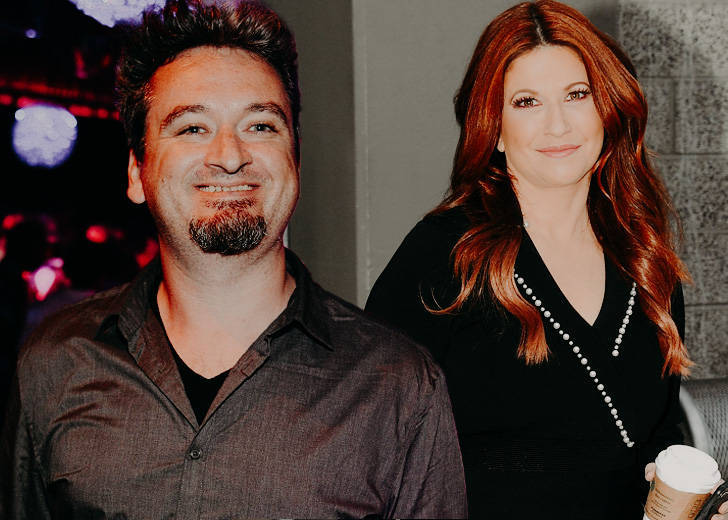 ESPN host Rachel Nichols, and her actor/director husband, Max Nichols, have twin daughters. Both Rachel and Max, who have busy working schedules, had difficulty balancing their private and professional life during the quarantine period.
Rachel was among the millions who had to work from home for safety because of the COVID pandemic. She had to juggle both her work and her daughters while hunkering down. The host expanded on how her life had been during these unprecedented times during a sit-down with the Hollywood Reporter.
Rachel had been hosting a TV show every day before the pandemic. And her work-from-home situation meant that she had to manage every aspect of being a reporter on her own — filming herself, doing makeup, managing setups, and managing the technical aspects like microphones and camera, among others. Having to start recording from 7 AM to noon for ESPN and managing her two daughters' schoolwork and playdates wasn't an easy task. 
"I thought I was just a television journalist, it turns out that I am also a cameraman, I am an electrical grip, I'm an IT guy, I didn't know that, I'm a makeup artist, definitely didn't know that."
Even though their daughters were not going to school anymore, the Nichols tried to make their days as normal as possible. They organized outdoor playdates for their daughters, where they drove the kids to a friend's house in their pickup truck. Rachel told the Hollywood Reporter that the twins would stay in their pickup truck's back tailgate, and their friends would remain in their front lawn. This way, they were socially distancing with each other, and the kids enjoyed themselves. Along with this, Nichols' found another way to spend time with their kids. Rachel, who loves to bake, had been baking cookies, cakes, and cupcakes with the twins.  
Regardless of her hectic schedule during the quarantine, Rachel seems to have transitioned from managing her home studio and kids to going back to work in the ESPN studio. The host of The Jump has been posting various videos and photos of herself reporting on her Instagram, which seems like she has started regular work and is now back to shooting with her production team.
The Nichols have kept their personal life very private. Rachel's social media are mostly work-related, while Max doesn't have social media accounts known to the public. Both of them have kept their daughters' details out of the public as well.