Pom Klementieff Stunned 'Thunder Force' Co-stars with Her Humor
"I had a hard time keeping it together with Pom," said Klementieff's 'Thunder Force' co-star Bobby Cannavale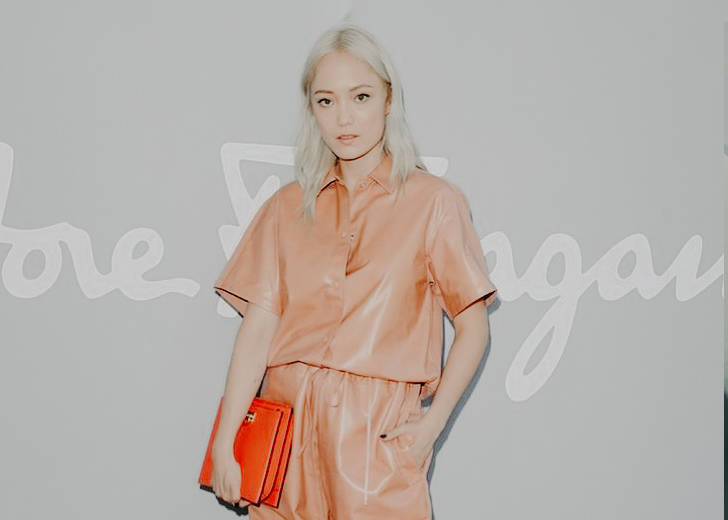 Pom Klementieff, best known for playing the adorable yet weird alien Mantis in the Guardians of the Galaxy Vol. 2, is now stretching her legs on the villainous side of the fence with her new Netflix release Thunder Force.
In the movie, Klementieff plays one half of a supervillain duo that identifies as the Miscreants. Her character Laser is so far removed from her usual movie appearances that a host with Black Film and TV had to go on Google to remember what she really looked like.
Klementieff Was One of the Funniest People On-Set
The cast of Thunder Force has been busy doing interviews with various outlets, promoting their April 9 release. Amongst the various topics covered by the cast and crew, including co-stars Melissa McCarthy, Bobby Cannavale, and Octavia Spencer, accompanied by director/writer Ben Falcone, one common denominator was Klementieff's hilarious humor. 
In an interview with CinemaBlend, McCarthy confirmed that Klementieff was one of the funniest people on set simply because of the flexibility she possessed as an actor. Although deadly, the actress of French nationality successfully amalgamated a generous dash of weird onto her on-screen persona, which added to the humor.
Pom's really funny. I mean she's so willing to just go anywhere, and she was so weird as Laser, and I loved it. 
Following McCarthy, the Academy Award-winning comic Spencer added that Klementieff surprised her with her deadpan delivery. The cast made working together sound like a lot less work and a lot more fun. So much so that Cannavale had a hard time keeping himself in check during the shoot. In his words,
Pom and I never met and so I was delighted to be surprised like that by somebody who I'd never acted with before. I had a hard time keeping it together with Pom.
Her Upcoming Projects
Affectionately called the Pominator, the Canada-born French actress has been driving a successful acting career ever since her Hollywood debut in Spike Lee's Oldboy back in 2013. 
Despite her not having many movie acting credits to her name, her portfolio is ripe with titles that matter. She found her spotlight with her debut.
However, she truly found fame when she joined the galaxy's favorite band of misfits in the second installment of Guardians of the Galaxy. She has since starred in the massive blockbusters Avengers: Infinity War and Avengers: Endgame. 
The Marvel Cinematic Universe, or the MCU, needs no introduction, much like the Mission: Impossible franchise, which she also happens to be a part of. 
According to her IMDb page, the Pominator will be making an appearance in both Mission: Impossible 7 and Mission: Impossible 8, albeit what role she will play is still a mystery. One thing that's for certain is that she will be returning as Mantis in the much-awaited Guardians of the Galaxy Vol. 3.