Here's what Peter McMahon actually does for a living
Peter McMahon is an American citizen, who is mainly recognized as the husband of the renowned political commentator, Dana Perino. However, Peter has an identity of his own and does jobs for a living. He is the President of GreenSleeve Surgical and a former owner of Icon Medical. Also, he has vast experience in the medical field.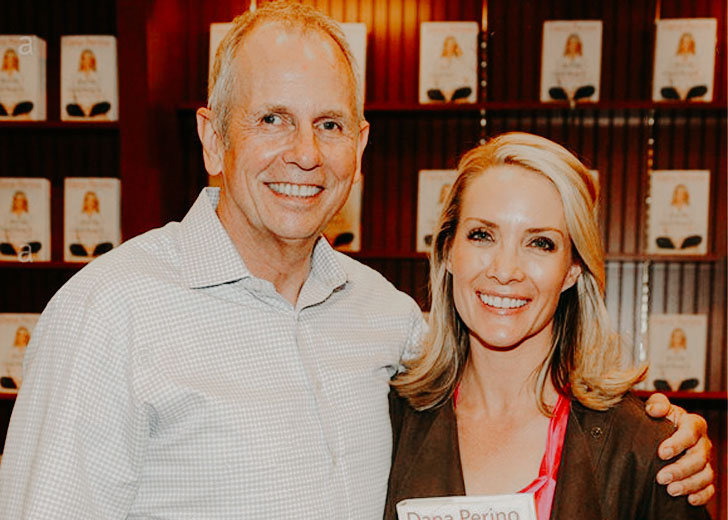 The British born American citizen, Peter McMahon is prominently recognized as the husband of the renowned political commentator and former White House press secretary, Dana Perino.
As a public figure, there are a lot of details known about his wife Perino and what she does for a living. But the same cannot be said in the case of McMahon. Due to that, questions such as "What does Peter McMahon do for a living?" and "Does Peter McMahon depend on his wife for a living?" frequently pop up on the internet. 
Nonetheless, with a little bit of digging, it has come to our attention that McMahon has a long history in the corporate world and is linked with different organizations. 
McMahon Is the President of GreenSleeve Surgical
McMahon is fully independent and does not depend on his wife Perino. Since December 2016, the 66-year-old has been serving as the president of GreenSleeve Surgical—a company that provides reusable and fully autoclavable metal-free cannulas.
The current president early on started a professional career in 1982 as a sales representative for Codman (J&J) and worked there until 1988. After that, he had a job at Therakos (J&J) as their European Sales Director from November 1988 to September 1993.
Later, in September 1993, he joined DePuy Healthcare as its International Sales Director and served the company until December 1995. Following his end of tenure at the healthcare firm, in December 1995, McMahon joined Promedics Ltd as their International Sales & Marketing Director.
After that, in January 1999, the English businessman became the owner of Icon Medical, located in New York, in the same year. At Icon Medical, he served for 18 long years and left the workplace in December 2016.
He Has an Interesting Love Story with His Wife
If you believe in a fairy tale love story, then you are going to witness another one here, too—as McMahon and his wife Perino's romantic bond is no less than a fairy tale. 
The now-married couple first met each other in August 1997, while they both were on a flight, traveling from Denver to Chicago. Fortunately, their seats were assigned right next to each other, and it was love at first sight for them. Though they didn't share their feelings during the two-and-a-half-hour long flight, the two did exchange numbers.
However, catching up with one another wasn't that easy for them. During that time, the CEO of the retail store company Shopko used to live in the United Kingdom, whereas Perino lived in the United States. Nevertheless, they stayed connected through emails and phone calls and squeezed occasional face-to-face encounters whenever their schedule permitted. 
After a month or so, while in New Orleans, he invited her over the weekend, where they went on their first date watching a movie at IMAX. 
In a special segment with Yahoo Life, the Blackpool-born entrepreneur revealed going down on his knees while proposing Perino at the Washington Cathedral. Although she didn't accept his proposal then-and-there, she did eventually come around. After almost a year later, on the first anniversary of their meeting, she wrote a letter to McMahon answering his marriage proposal, which was made a year ago.
The lovely couple tied the knots in 1998, and the rest is history. The married duo loves spending time together, as is evident in numerous of Perino's Instagram posts.
He Is a Grandad, a Father, and Jasper's Dad
The successful entrepreneur dons many hats—from being a loving husband to a wonderful dad, from being an amazing grandpa to a 'dog dad.'
That's right. McMahon is a father figure to Perino's beloved dog Jasper, as she explicitly makes it clear in one of her Facebook posts. The American political commentator holds her husband in high regard, claiming that her husband exceptionally fulfills all of his roles. 
Happy Birthday Eve to Peter McMahon - a wonderful husband, terrific father to Kelly and Barry, amazing grandad America to Seb and Rachel, and the best doggy daddy to Jasper. Xoxo 
Though the couple doesn't have any children of their own, McMahon does from his previous marriages. Before tying the knot with Perino, the GreenSleeve Surgical President was married twice and had children as well as grandchildren from those previous relationships.
The 48-year-old wife has embraced both her step-children and step-grandchildren. The Scottish grandchildren, Rachel and Sebastian, reportedly refer to the politician as 'Grandma America.' 
Both McMahon and Perino have lovingly accepted each other, and while the wife might be more renowned among the Americans, her husband is equally worthy of attention owing to his business acumen and love for his family.