Paul Wahlberg Started Cooking At Early Age Thanks To His Mother
Paul Wahlberg is one of the most known names in the field of cooking. He was very keen on cooking from a young age. His family members were very positive about his obsession with cooking. He is a married man and has two children. His restaurant franchise has altogether more than 30 branches over three countries.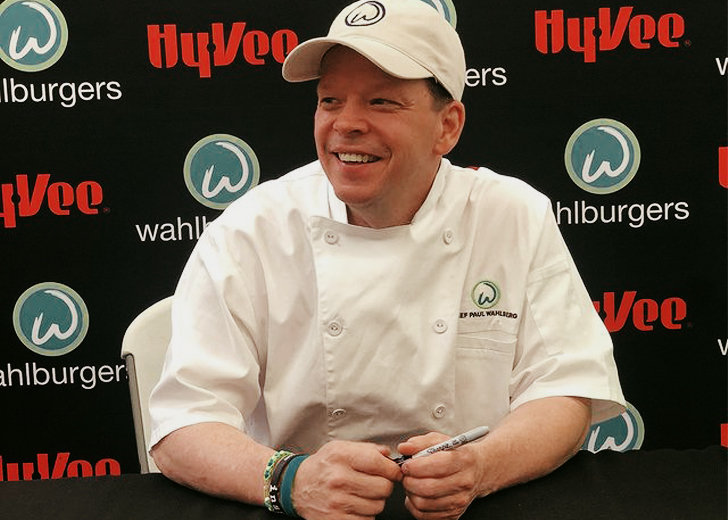 Celebrity Chef Paul Wahlberg owes a great deal of success in both the restaurant business and his Reality TV ventures to his family, particularly his mother. From an early age, Paul spent a considerable time in the kitchen and was inspired by his mother Alma McPeck to contemplate a career in culinary arts. Thanks to her and his family's huge support, notably from his two celebrity brothers Mark and Donnie Wahlberg, Paul today owns the Wahlburgers in over 30 locations and also starred in the TV Show of the same name.
Paul Wahlberg Finds Inspiration In His Mother
On the show, Wahlburgers, Paul, and his brothers often mention their mom preparing budget meals every night for the kids. In an interview with Today, Alma, the Wahlberg matriarch, talks about the hardships she encountered raising 9 children. 
I practically invented the craziest meals ... English Muffin Pizzas. I had no choice. I had to find something for them to eat. 
Also, the chef in charge of the Wahlburgers restaurant, Paul, always talks about his mom's American Chop Suey and the many recipes she showed him. Given the huge part she played in his life, it's only plausible that the talented chef named his restaurant Alma Nove in 2010 after his mother.
Paul Wahlberg's Brothers Gave Wings To His Culinary Dreams
To chase his childhood dream, Paul began working in several Boston hotels, including The Four Seasons and The Charles Hotel. Later, he served nine years as an Executive Chef in Bridgeman hotel in Hull, Massachusetts.
He then left the workplace and decided to start a restaurant of his own—he opened his first solo venture, Alma Nove, with his brothers' help. Soon after opening his first venture, Paul and his brothers Mark and Donnie Wahlberg opened the first of their many restaurant franchises named 'Wahlburgers' in October 2011.
The 'Wahlburgers' franchise has 29 branches altogether across three countries, the United States, Canada, and the United Kingdom, with more to be opened soon enough.
Even though Paul became the owner of Wahlburgers, he never left cooking and still works as a chef in one of his branches. Furthermore, along with his actor brother, Mark, and Donnie, Paul even started a reality TV show entitled Wahlburgers, which shows food lovers and others an exclusive behind-the-scenes of what happens at the restaurant.
The show first aired on January 22, 2014, and when it reached its season finale on July 31, 2019, it managed to amass over 3.5 million viewers—the show had 95 episodes over 10 seasons. It was even nominated for an Emmy Award.
Paul Wahlberg Had To Deal With Loss of Father and Sister
Hailing from the suburbs of Dorchester, Boston, Massachusetts, Paul Wahlberg was born in 1964 to his father, Donald E. Wahlberg. Donald was a war veteran and had died in 2008 just a couple of years earlier before Paul established his first restaurant.
Just recently, on Father's Day, Mark Wahlberg shared a photo of his late father along with his brothers, including Paul, saying that they all missed him. 
Sadly, in 2003, the Wahlberg family was also shaken by their sister, Debbie Wahlberg's, death. She was remembered in the first episode of the Wahlburgers. 
Apart from his parents and siblings, not much is known about Paul's wife. He has never mentioned any details regarding his personal life, wife's name, or wedding date on social media. Nevertheless, it is known that Paul is married and is blessed with two children, a son named Ethan Wahlberg and a daughter named Madison Wahlberg.