Is 'Sound of Metal' Star Paul Raci Poised to Win an Oscar?
Raci has already won 21 awards for his performance.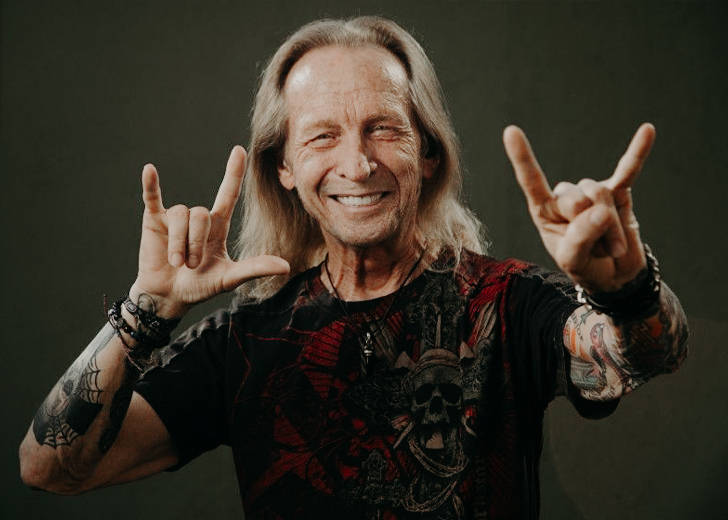 Sound of Metal has emerged as a certified awards darling, having amassed six Academy Award nominations, among a plethora of others.
While the movie has bagged nominations in diverse categories, actor Paul Raci, who plays the pivotal part of Joe, is someone to look out for as he has already taken home 21 awards for his exemplary performance. 
The Supporting Actor Has Already Won Several Awards 
Paul Raci has been the talk of the town since securing umpteen nominations for his performance in Sound of Metal. He has been nominated for 30 awards at several events, inclunding the Oscars and British Academy Film Awards (BAFTAs).
His 21 wins comprise regional critic accolades like the San Diego Film Critics Society Awards and Florida Film Critics Circle Award and other reputable critic groups like the Hollywood Critics Association and the National Board of Review, USA. 

Paul Raci. (Source: IMDb)
The Role Was Almost Tailor-Made for Him
Raci, the leader of community rehabilitation for the deaf, was the perfect candidate for the role of Joe as it resembled his own experiences. As his character works alongside lead actor Riz Ahmed's Ruben to help him navigate his aural disability, parallels can be drawn from his own life. 
Paul Raci was, in fact, born to deaf parents. This made him learn American Sign Language before he could string words in a sentence.
He then worked as a morgue attendant for the US Navy. Eventually, when the Vietnam War rolled in, he served in two tours. After his return, he even ran a ministry for addiction recovery. 

Paul Raci in Sound of Metal. (Source: IMDb)
When his friends watched the highly lauded film, they thought he had written the film. Raci commented he was not only lucky, but he had almost found his life's calling. 
Academy Awards Championing Diversity This Year
When speaking with Deadline, the critically lauded star, who is currently 72, spoke about how the Academy is working towards opening up a whole new conversation about diversity by appreciating small independent films.
This year, along with Sound of Metal, other nominations have gone towards the likes of Steven Yeun for Minari, who became the first Asian-American up for the Best Actor Oscar.
Another example of such recognition is Chinese filmmaker Chloé Zhao for Nomadland, which is up for Best Picture, Best Director, Best Adapted Screenplay, and Best Editing. 
Sound of Metal, a movie about heavy metal and deafness, is up for six Oscars, including Best Picture, Best Actor, Best Sound, and Best Original Screenplay. 
Recognizing the Academy's progressive stance, Raci sees this as a metamorphosis into a bright future for films, the industry, and the wider society it operates in.