'5 Shades of Grey': Paget Brewster ages gracefully
51-year-old American actress Paget Brewster is a testament to aging gracefully. The performer utilizes her significant social media reach to promote authenticity and body positivity.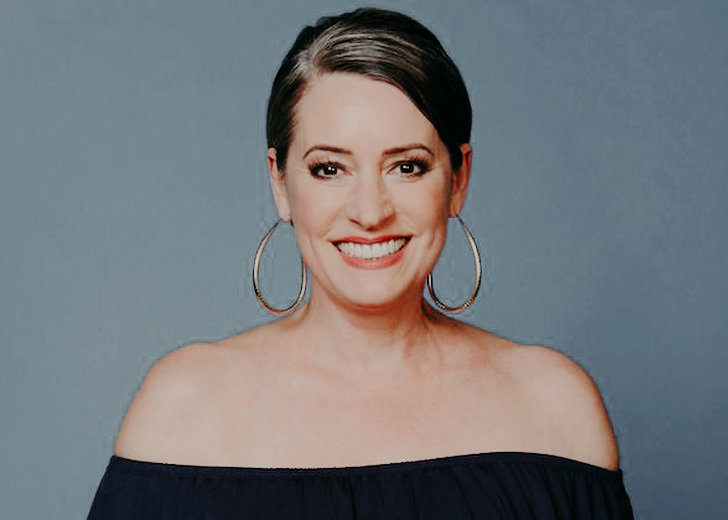 Paget Brewster, of Community and Criminal Minds fame, is known for her superb acting skills. However, another thing the actress knows best, apart from acting, is the art of aging gracefully.
The 51-year-old, who is quite active on Twitter, regularly shares photos of her where she embraces the natural process of aging and urges her followers to do the same.
Grey, The New Shade of Confidence
Earlier in December 2018, the actress posted a photo of herself on Twitter. It was a very generic selfie, but her grey hair and the caption that accompanied said photo caught many people's attention. In the caption, Brewster addressed the fact that she had cut her dyed hair and was going to adorn her natural grey hair until she turned 70.
Ever since her decision to not dye her hair again, the actress has been posting multiple photos of her (and her grey hair), and her fans are loving it. One of them said, "YES WE LOVE IT AND WE LOVE YOU," while another said, "I did the same thing & it's liberating as hell!".
The bold and beautiful actress recently posted a picture in May 2020, where she expressed how happy she was after deciding to go grey.
She was Advised to Get a Nose Job
Being the open person she is, in May 2017, Brewster took to Twitter to sarcastically address the fact that her agents advised her to get a nose job. In the tweet, the actress hilariously stated that she would have precisely three dollars if she had a dollar for every agent who advised her surgery.
However, it is quite evident that her fans love her the way she is. In one of her recent selfies—which was a side profile—fans flocked to let the actress know that her side profile was one of the best they'd seen. One of them said, "Prettiest side profile I know (don't you dare say otherwise!)", to which the actress replied, "The Brewster Nose. Thank you!!"
"I Don't Sell Make-Up Or Diet Plans Or Plastic Surgery…"
Besides embracing her natural beauty and urging her fans to do the same, the actress also uses Twitter to call people out. On February 17, 2019, she bluntly expressed her disgust towards companies who approach her to promote their products. In her post, Brewster clarified she uses her platform to encourage hard work, promote great shows and charities, and not someone who would be up for selling make-up, diet-plans, or plastic surgeries.
Following this post, the actress further confessed that she has refrained from Botox, injections, or plastic surgery until now. While she left the possibility of her going under the knife open, the actress confirmed that she has had nothing done to her face or body as yet.