'Outer Banks' Star Drew Starkey on His Role in the Show and How He Got There
Drew Starkey revealed that he had not auditioned for the role in the first place. Learn about his whole audition and casting process!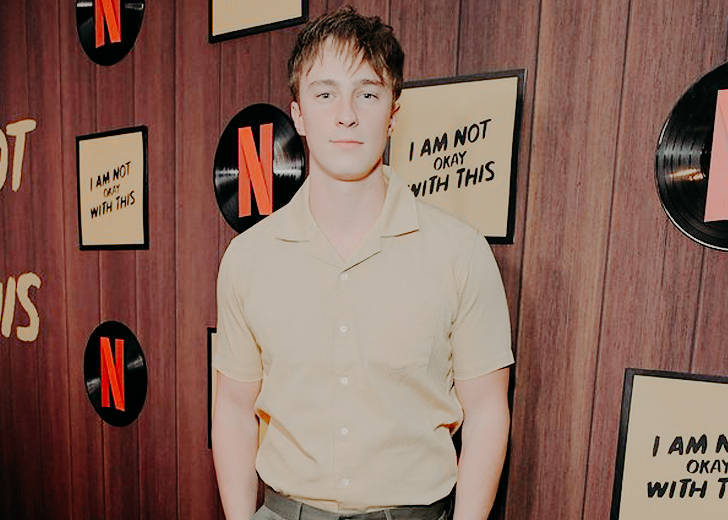 Drew Starkey has been actively contributing to the entertainment industry since the mid-2010s. He succeeded in garnering a respectable fanbase when he appeared as Rafe Cameron in the Netflix teen drama series Outer Banks.
In the show, the 27-year-old actor was cast as an older brother to the female lead Sarah Cameron played by actress Madelyn Cline. Starkey as Cameron is an unhinged dropout, deals with drugs, and has daddy issues.
And the viewers of the show simply admire the North Carolina native for his acting and character plot.
One fan even dropped a comment on the actor's Outer Banks fandom page, writing, "Drew Starkey is [such an] amazing actor, and he is so underrated and deserves support and encouragement because he is just amazing."
Interestingly, Starkey, who has been loved as Cameron, had not auditioned for the role in the first place. Speaking in an interview with Pop Culturalist, the actor revealed that he had initially auditioned for a different role in the show when he was asked how his character was initially described.
He stated that he had sent an audition tape to play the character John B [now played by actor Chase Stokes], but the showrunners found him to be a better fit for another role instead.
"So originally, I had auditioned for John B. I put it on tape and sent it in, and...the casting saw it, and they were like you know, 'he's terrible for this part,'" the actor added.
Further, Starkey described the whole casting process and how he was selected for the role of Cameron.
The showrunners said: "...he's not it at all...but we have this other role that we think he might be right for." So they brought me [Starkey] into Charleston, South Carolina and I got to have like a director's session with Jonas (Pate) and Shannon (Burke) and a lot of people in the room.
The actor further talked about the amount of love and positivity that he has been receiving from fans. He said he was not expecting so much love because he had played bad characters several times in the past.
Starkey said, "Yeah, I think I welcome the hate and the dislike, and I don't know it, but it makes me feel good that people are disliking this character so much because that was the goal."
But talking about the positive love from audiences, he added:
It's been so much like love and positivity from people that I wasn't expecting. Because I have played pretty shitty characters before, you know a lot of, a lot of flack online.
As of this writing, the actor has 30 acting credits under his belt, according to IMDb. 
The most notable projects include Love, Simon, The Hate U Give, Mine 9, Scream, and Just Mercy.