Nick Stellino and His Wife Achieved Their Cooking Show Dream Together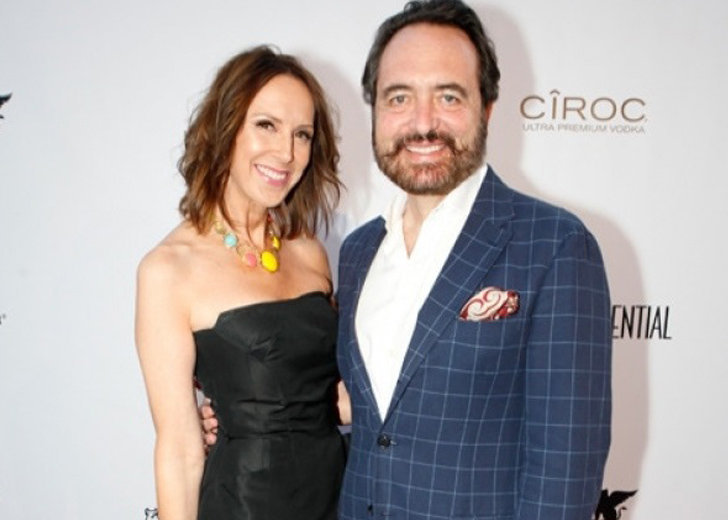 Nick Stellino, age 63, gave up his lucrative career as a stockbroker to pursue his dream of having his cooking show.
And while he is a widely known face in the culinary industry with dozens of shows and books under his name now, it wasn't easy to get here.
Back when he first embarked on this journey, he had no culinary training, and none of the production companies were willing to give him a chance.
After two years of continuous searching, Stellino finally found a production company that would give him a chance to audition.
Most people would have given up, but the chef persevered and achieved his dream. But the celebrity chef from Italy didn't do it alone.
From the beginning of his journey, he was accompanied by his wife, Nanci Stellino, who helped him turn his dream into a reality.
Nick Stellino's Wife Nancy Helped Him Realize His Dream
The celebrity chef was born and raised in Palermo, where the love of food, family, and friends was deeply ingrained in him.
He had always wanted to share his enthusiasm and love for cooking with others because of his upbringing. And what better way to do it than to have his cooking show?
So, to turn his dream into a reality, he threw away his career as a stockbroker and pursued a culinary one.
His wife, Nanci, shared the story about how the two overcame the near impossible hurdle of landing his very first show, Cucina Amore.
One night in the early 90s, Stellino and his spouse decided to write down their dreams and aspirations. One of the things the Palermo native wrote down was having his cooking show.
The couple had decided to find a production company that was willing to give him a chance.
But it wasn't easy, and it was only after two years and thousands of phone calls they found a production company in Seattle who called him in for an audition.
After the audition, his career as a celebrity chef took off, but it wouldn't have been possible without his wife's support.
Nick Stellino's Spouse Is Just as Good at Cooking
The story of Nanci supporting Stellino in pursuing his dream is a very uplifting one.
And precisely because of how much they support and love one another, their relationship has lasted for almost four decades.
The two started dating in 1981 after meeting by happenstance at UCLA Medical Center. They maintained a long-distance relationship since the chef lived in Denver and Nanci lived in Los Angeles. 
After six months of dating, the duo went on an impromptu trip to Europe. The voyage helped them to know each other better and grow their relationship. 
Eventually, Nanci met his Italian parents and grandparents and earned the family's support to take their relationship ahead.
They soon tied the knot and have been going strong in their marriage since then, for four decades. 

Nick Stellino with his wife Nanci Stellino. (Photo: Instagram)
 During this long time, the two have rubbed off many habits and qualities onto one another, with their love for cooking being one of them.
In September 2020, Stellino posted a video on his Facebook where he showed off the lunch his spouse had made for him.
He described the dish in his usual celebrity chef manner and explained the ingredients' origins before saying that she was as good as him in cooking.
And the fact that my wife actually is not only as good as me. I think the girl stands a good chance of being quite a good runaround.
The video was accompanied by the text saying, "My wife Nanci is skilled, she just does not like to show off!"