Nicholas Gonzalez Indicates a New Step up: Is Excited to Join NBC Series 'La Brea'
American actor Nicholas Gonzalez, known for portraying Dr. Neil Melendez ABC's in The Good Doctor, signs a contract with NBC for a sci-fi drama La Brea. Know the story!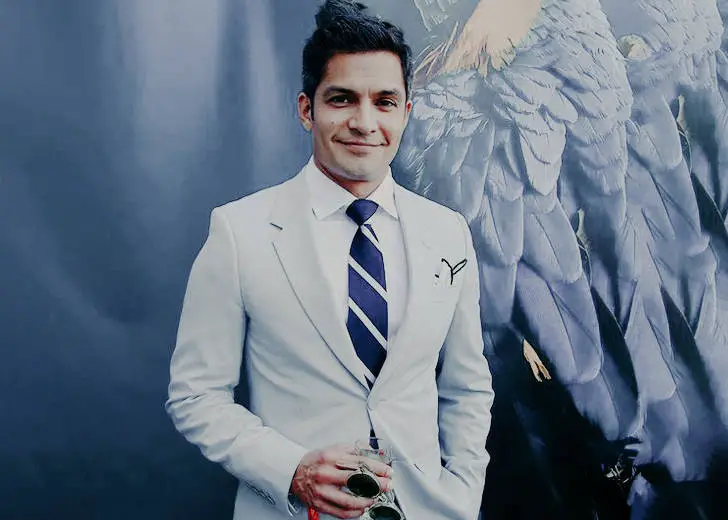 American actor Nicholas Gonzalez is renowned for portraying Dr. Neil Melendez in ABC's hit television series, The Good Doctor. But after 3 successful seasons on the series, Nicholas Gonzales's beloved character succumbs to internal injuries. 
The former Good Doctor star is now moving onto a new role with NBC's sci-fi drama La Brea alongside actors Eoin Macken, Natalie Zea, and Jon Seda.
Gonzalez, 45, confirmed the news himself, as he took to his Instagram on March 22, 2021, to share his excitement to join the NBC network and work with them on the series La Brea.
In the post, he shared a screenshot of Deadline magazine's news title that read, "Nicholas Gonzalez Joins NBC Drama Series' La Brea'; Rohan Mirchandaney Also Cast."
The actor captioned the post, writing:
Mooovin' on uuup...to a deeeluxe apartment...in #Melbourne. Beyond excited to join this talented family. See ya soon! Only on @nbc...#LaBrea...
Thrilled about the big news, some of Gonzalez's celebrity friends and followers dropped words of encouragement and congratulations in the post's comment section.
One fan wrote, "Excellent news! Hope you get a pickup."
"HUGE CONGRATS, MY BRO! couldn't be happier for you," another chimed.
Likewise, American actress and model Essence Atkins congratulated the actor, writing, "Yes, friend!!! Congratulations…"
The series La Brea, written by David Appelbaum, is a story of a massive sinkhole mysteriously opening up in Los Angeles, leading to the separation of a family—wife (Zea) and son (Martin) from husband (Macken) and daughter (Gorecki).
In the series, Gonzalez will play the role of an Air Force pilot, Levi Brooks, who is recruited to lead the mission to save the people who fell into the sinkhole. Brooks is best friends with the husband, Gavin [played by Eoin Macken].
Also joining the cast of La Brea is Rohan Mirchandaney (Hotel Mumbai) as Scott, a tour guide who uses humor to deflect serious situations.
Brief Look At His Career:
The San Antonio, Texas native, is a talented actor who has spent over two decades in the entertainment industry, working in various movies and TV shows.
Gonzalez started his career in 1998 when he appeared as young Juan in an episode 'Brought to You in Dharmavision' of the TV series Dharma & Greg. He followed up his debut role with the role of Andy in another TV series, Undressed, in 1999.
In his initial years, he made sure he kept working; thus, he picked up both cameo appearances and significant roles. Some of those projects include My Little Assassin (1999), That '70s Show (2002), Resurrection Blvd. (2000-2002), The Edge (2003), and American Family (2004).
Today, the actor is credited for some of the most successful movie and series projects, which include The Good Doctor (2017-2020), Playing Cupid (2021), A Fairytale Christmas (2013), SWAT: Firefight (2011), and Pretty Little Liars (2016-2017).