Nasim Pedrad's transformational role in 'Chad' is her personal 'Go-Big' moment
Nasim Pedrad was renowned for her transformative performances while on 'Saturday Night Live.' Now, the actress is set to channel those skills once more, as she plays the role of Chad, a 14-year-old Persian boy.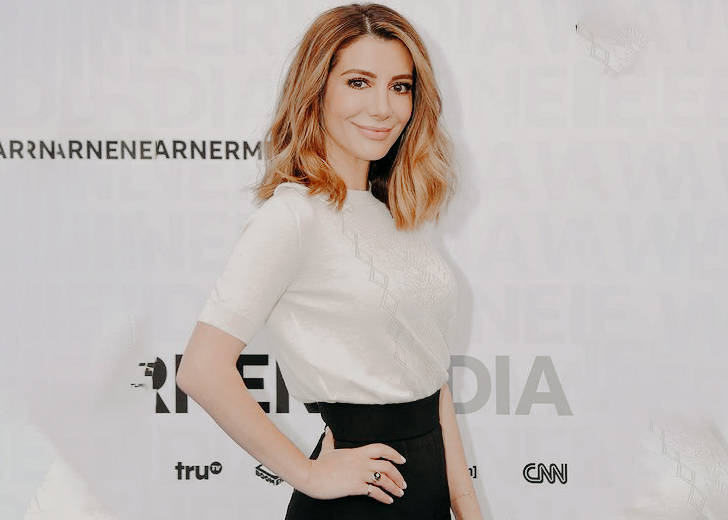 Actress Nasim Pedrad has time and again proved her mettle, and most recently, fans have been in awe of her courage and creativity, as she creates, stars in, and is the showrunner for her new TBS comedy series Chad.
Fans had seen the first peek of the series on May 15, 2019, when its teaser was released. Now, the show creators have released the full trailer for the show, and by the looks of it, the series seems to be an interesting tale, with Pedrad brilliantly portraying the title-role of Chad, a 14-year-old boy.
In the show, 14-year-old boy Chad is a typical teen, but his life experiences sudden change when he joins high school—he comes across an unfamiliar landscape.
Playing Chad and her transformation process was a personal "go-big" thing for the actress.
In an interview with Glamour in November 2019, Pedrad talked about the aspiration behind creating a character like Chad and her experiences of portraying it in front of the camera.

Nasim Pedrad as Chad in the series Chad. (Photo: IMDb)
She emphasized she was determined and excited to be her own boss and create her own show. The actress shared she had wanted to play Middle Eastern characters who were funny, nuanced, and flawed.
I wanted to play Middle Eastern characters— people—who were funny, nuanced, and flawed, and with flaws that were relatable. Characters that had humanity to them.
Pedrad further explained that she had found several representations of Middle Easterners in the media, but they were "predominantly negative."
And that is when she realized she had to 'Go Big' and bring those relatable characters to screen herself.
Back then I found that so much of the representation of Middle Easterners in the media was predominantly negative. So since the roles I wanted weren't available to me, I knew I had to 'Go Big' and create them myself. And that's when I started writing.
However, the idea of the Saturday Night Live alum playing a 14-year-old boy was met with legitimate confusion when she pitched the concept to the network.
She was told something to the ilk of, "There's no way we can make that show! What's wrong with you! Like, Nasim, Why don't you play the mom!"
But Pedrad was resolute; she spent every minute building the story and shaping the character—she spent the next five years creating and simultaneously fighting for this show.
That's why she believes Chad is her personal "Go Big" moment. She says:
Chad was my personal 'Go Big' moment. And by moment, I mean an excruciating half decade of challenges, set-backs, but ultimately perseverance.
After everything, Pedrad's vision is about to see the light of day, as TBS has given a 10-episode series slot to Chad, and it's premiering on April 6, 2021.