'Mortal Kombat' Actor Ludi Lin Shares His Training and Diet That Made Him Look Shredded As Liu Kang
"In order to do the fireball — the Dragon Fire — I need to work on my stability, my concentration, my power, and my projection."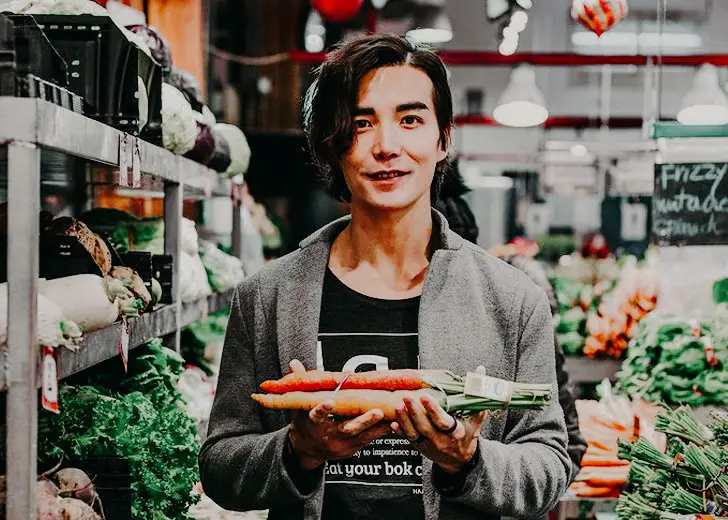 There was a lot of hype surrounding Mortal Kombat prior to its release, but it only seems to have intensified with word-of-mouth.
Since its release, the video-game-inspired movie reboot has dominated at the box office. The movie garnered rave reviews, and rightfully so. 
The film features high octane action sequences, and the cast sported gym-honed physiques and ripped torsos, and it is all anyone can talk about.
The movie's success catapulted the cast into a new tier of fame, and among them is Ludi Lin, who stunned viewers with his physicality that would put bodybuilders to shame. 
Lin portrayed Liu Kang, one of Earthrealm's most popular heroes. He had to go through rigorous training and adopt a strict diet regimen. The actor has now become the poster boy for health and fitness. 
As Liu Kang, Lin Had to Be Physically Fit
Lin is an accomplished martial artist trained in Muay Thai and Japanese Ju-Jitsu. He is definitely no stranger to action-heavy roles. 
In 2017, he starred as the Black Ranger in the Power Rangers movie and Lance, a VR computer game alter-ego, in Black Mirror's, 'Striking Vipers' episode. He also led an Atlantean army as Captain Murk in Aquaman. 
As a warrior with mythical powers, Liu Kang had one essential move: the Dragon Fire attack. The character can toss fire at his opponents, which meant that Lin needed to portray the movement as authentically as possible before adding CGI fire effects. 
In the Train Like series for Men's Health, Lin and trainer Owen Chau detailed how they trained for the movement. The actor had to move in a controlled and meticulous manner to create authenticity in his fire toss gesture. 
In order to do the fireball—the Dragon Fire—I need to work on my stability, my concentration, my power, and my projection.
Lin Follows a Vegan Diet
Besides his intense training, the actor credits his plant-based diet for his health. Lin opines that the world is obsessed and addicted to meat because of the umami-ness, and so humans have evolved into thinking that meat is essential. 
The actor prefers to get umami-ness from mushrooms and protein from plant-based sources and shakes consisting of hemp, peanut butter, and a little sweetener. He also avoids meat products because he feels it's better for his body and the Earth. 
Eating plant-based is inevitable because it's good for the Earth, it's good for my body. I feel good about it because animals are cute, and also, it's the only thing that's sustainable.
The star revealed that his biggest meal always comes after his workout and ensures it's packed with protein and carbohydrates, and for vegetables, he is not afraid to eat it whole without condiments. But food is not his only nutrition source. 
The actor takes supplements like probiotics, a multivitamin, calcium, turmeric, vitamin D, and vitamin B-12 to ensure he stay in good health. 
How 'Mortal Kombat' Performed
Upon release, the domestic weekend gross collection of Mortal Kombat was $23.3 million. It also collected $50 million globally. This put Mortal Kombat just above Demon Slayer: Mugen Train in regards to collections in the domestic market.
Mortal Kombat received mixed reviews with a 55% on the Tomatometer and a 86% on the audience score.
Kevin Maher of Times (UK) wrote, "It's half Avengers wannabe, half martial arts exhibition match, but, alas, all dull."  This was followed by Charlotte O'Sullivan, from the London Evening Standard, who opined, "It's ultimately a disappointment because Cole's emotional journey is uninvolving."
In contrast, Rick Marshall from Digital Trends penned, "Mortal Kombat delivers a surprisingly compelling, self-aware adventure that embraces many of the elements that have kept the game franchise popular for nearly three decades now."