Mike Bayer's Support of the LGBTQ Community & Absence of Wife Has Raised Questions Regarding His Orientation
Life coach Mike Bayer has kept himself distanced from romantic relationships, and people have started to question his orientation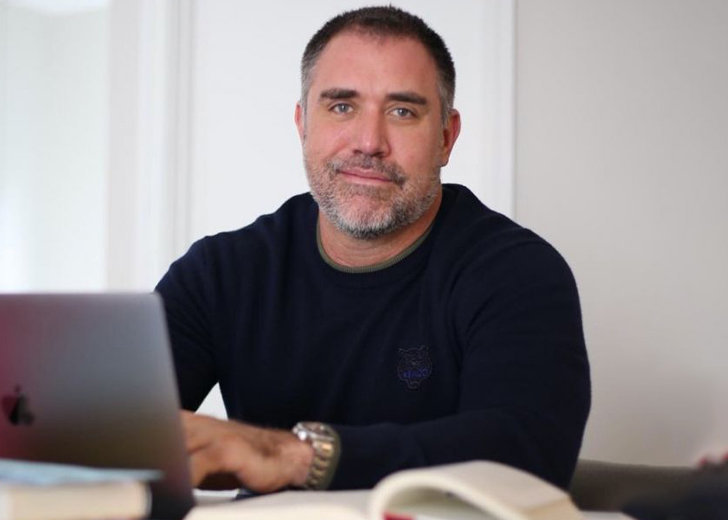 The renowned life coach, Mike Bayer, has been quite open about most aspects of his life. One of those things is his relationship. He is a single man — not married and no wife — and has kept himself distanced from romantic relationships.
However, his relationship status, coupled with the fact that he is usually seen supporting the LGBTQ community in his podcasts and social media handles, has led people to question his orientation. 
The internet is littered with questions like, "Is Mikey Bayer Gay?" "Who is Mike Bayer's Partner?" "Is Mike Bayer Married?"
Well, the only thing we know for certain is that he isn't married and he never was. But when it comes to his orientation, things tend to get a bit more complicated.
Mike Bayer Has Talked About Gay Issues On His Podcast
The founder of CAST Centers is usually seen promoting and supporting the LGBTQ community. He also frequently talks about the issues that gay men face on his podcast, Always Evolving.
On April 28, 2020, he did the same while talking to Frank Tassone, the inspiration behind HBO's hit series Bad Education. Among the many topics that the two covered in the podcast, one was about Tassone's portrayal in HBO's production.
Bayer talked about the issues that Tassone faced being a gay man during a time when homosexuality was despised. In the discussion, Tassone first mentioned that he is not ashamed of being gay.
Then, he stated how he was rejected for the duty of assistant principal just because he was gay and how he had to hide about it afterward. He also mentioned that he lost a good position in 1979 because he admitted his orientation.
Later, he talked about the different paths that he went through. At last, he stated that gay people should not be treated the same way he was treated.
Speculations Surrounding Mike Bayer's Orientation
The speculations regarding Bayer's orientation started on December 26, 2017, when he posted a picture alongside the NFL insider, Jay Glazer. Alongside the picture, he had written a caption in which he first wished Glazer on his birthday and used the hashtag bromance.
Likewise, the rumor mill got fueled when he posted another post on June 8, 2018. In the photo, he was seen posing in front of an LGBTQ flag. In the caption, he had mentioned that he was walking outside of his house to get a coffee before he got greeted with LGBTQ pride.
Apart from these two instances, people have outright questioned his orientation too. One such instance was when he was featured on Gay & Sober (G&S) Talks on January 8, 2020.
Furthermore, when the life coach posted an old picture alongside a woman on December 10, 2020, an Instagram user named frostysher17 took to the comment section of it and wrote: "Is Dr. Mike gay?"

Followers curious to know Mike Bayer's sexuality. (Photo: Instagram)
While replying to that comment, Bayer only stated that he is not a doctor.
However, another Instagram user, justvisiting7, addressed frostysher17 by replying that Bayer is not a doctor, but she was right about him being gay.
With that said, is the Always Evolving podcast's host gay man? Well, although he has hinted at being one on several occasions, nothing can be expressed with absolute confidence as of now.