'Sistas' Actress Mignon Von Ran Crowdfunding For '42 Seconds'
Before Mignon secured the role of a leading cast in Tyler Perry's Sistas, she was a struggling filmmaker. Inspired by Tyler Perry, she moved to Atlanta to pursue her dreams eventually making 42 Seconds which won her the Best Director award at the Women in Film and Television Atlanta short film showcase.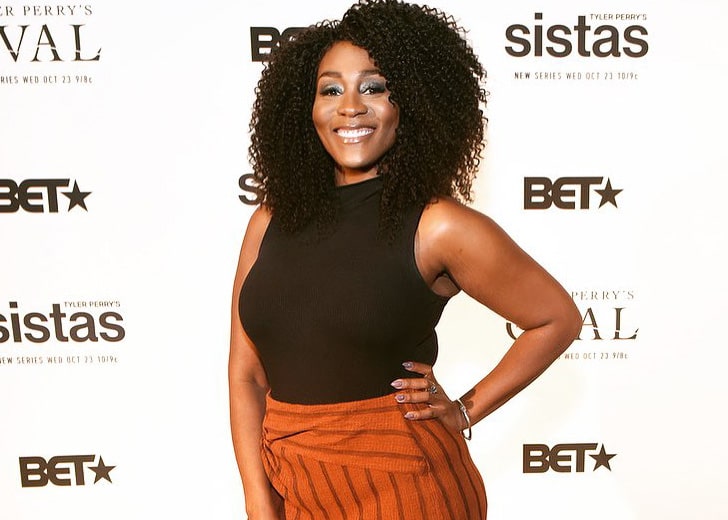 Mignon Von Ran, one of the leading cast members of Tyler Perry's Sistas, is making her mark as a talented actress. However, before she got into acting, she was a struggling filmmaker with big dreams.
Initially working in production, Von moved to Atlanta to find more exposure. However, things didn't work out quite well, and she resolved herself to pursue acting while simultaneously attending classes.
Mignon Von Ran Journey From a Rocky Start To 'Sistas' 
Originally from DC, Mignon Von was working in LA after film school. That was when she had the opportunity to listen to Tyler Perry's story. Inspired by his journey of overcoming abuse and difficult childhood, she steeled her determination to make a name for herself.
The Sistas star then moved to Atlanta, where she began pursuing acting more seriously after finding more production works. In an interview with AfterBuzz TV Dramas, she related to those periods and talked about being homeless, sleeping in people's couches and one time spending a night in a car.
Mignon Von Crowdfunded for Her Short Film '42 Seconds'
In 2017, Mignon Von started a campaign to raise funds on seedandspark.com for her movie and raised $5,260.
Von wrote, produced, directed, and acted in her short film, 42 Seconds using the fund. The film was showcased at the Women in Film and Television Atlanta Short Film Showcase and even won her the "Best Director" award.
The fund campaign's official page provided the following synopsis for the film:
A grief stricken woman and uninspired man meet on their daily commute. Their encounter is strange, profound, and changing. 42 Seconds explores connectedness & decency politics. What makes us compassionate? Who deserves it? What judgements inform our standards? Questions we hope to answer & unpack.
You can watch Von's award-winning short film 42 Seconds below.
Mignon Von Ran Plays the Role of Danni in 'Sistas'
Aside from 42 Seconds, Von has also worked in other short movies like C U Later Tuesday (2018), Furthest From (2019), Villa Pacific (2018), and Waiting for Monday (2019). However, Mignon's first acting role was in a 2016 short film named The Hidden Toll as Mignon Baker (a name she often used for credits before).
Her big break, as she'd like to refer to it as, came in the form of Daniella' Danni' King, a free-spirited airline supervisor in Tyler Perry's Sistas. She initially thought that she didn't get the part because she hadn't gotten a phone call.
I found out from Tyler's in-house casting director and the phone call was like 62 seconds [long]. I was at my mom's house in my underwear eating Costco pizza… I was so uncomfortable, because I hadn't gotten a phone call yet, so I was like, "I don't know if I have it!"
The show, also featuring KJ Smith, Ebony Obsidian, and Novi Brown as lead characters follows the ups and downs of a group of single black women from different walks of life. Its second season is set to premiere on October 14, 2020. 
Mignon Von is Humble Enough to Credit Others
Mignon Von credits much of her success with 42 Seconds to the people who supported her and helped fund the campaign. Carrying on the same spirit, she has helped promote a few other campaigns as well.
In March 2019, Von shared the news about Hope Leigh's Blood Rust being fully funded on Seed & Spark while also highlighting how people could help filmmakers even after they had reached the fund goal by simply sharing about the campaign.
Furthermore, the actress has also been vocal about her support for the Black Lives Matter(BLM) movement.