After years of trying, 'The Young and the Restless' actress Michelle Stafford became a mother of two
After years of trying for a baby through various means, American actress Michelle Stafford became a proud mother of two.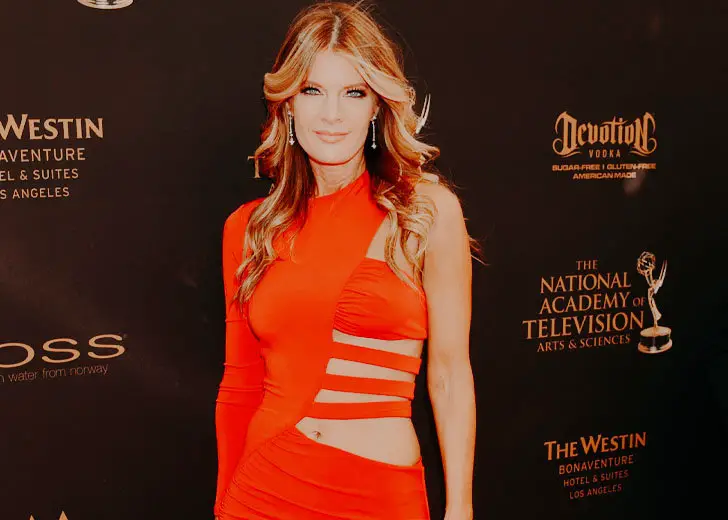 Michelle Stafford's road to motherhood was laden with hurdles. After failing to have kids through artificial fertility processes and even adoption, the two-time Daytime Emmy Award winner had to opt for surrogacy to have children of her own.
Motherhood Through Surrogacy
The 55-year-old actress always wanted to be a mother and have kids of her own. Sadly, for her, it was not that easy, as she had fertility issues.
However, she didn't let go of her desire to start a family and tried different fertility treatments such as artificial insemination and In vitro fertilization (IVF). She went through four surgeries and three egg retrievals. Unfortunately, none of that worked for her.
She then decided to adopt orphans, which was also unsuccessful. Hence, three years after her relentless approach to be a mother, The Young and the Restless' star actress chose surrogacy.
She sought help from a surrogate agency named Fertility Miracles and IVF specialist Dr. Buylos for the process.
In an exclusive interview with People on September 8, 2009, Stafford revealed she was expecting a surrogate child in December after three long years of failure.
After a three-year journey through hell, I'm elated, ecstatic and feel ultimately lucky to be able to announce I'm expecting my own child via surrogate in December. 
On December 21, 2009, her beautiful daughter, Natalia Scout Lee Stafford, was born.
On October 23, 2015, the Stafford family welcomed a son named Jameson Jones Lee Stafford.
Since then, the proud mother of two has spent most of her time taking care of her children. Further, she also takes time to flaunt some adorable pictures alongside her kids on her social media.
Stafford's Search for a Husband
Thanks to the actress's openness regarding her romantic relationships, we can say that she is single and is yet to share wedding vows with someone she loves.
Her singlehood can be witnessed through several of her Twitter posts, in which she usually talks about how challenging it is to raise kids as a single mother.
Apart from that, the Durant's Never Closes' actress has also been open about finding a partner with whom she can raise her kids.
For instance, while replying to Christian Le Blanc on December 26, 2011, she jokingly mentioned that she was tired of cleaning up the mess that her kids make and needed a husband to take care of it.
Likewise, in a June 27, 2012 tweet, Stafford wrote that she was looking for a husband who can take control and 'hold the reins' for her for a while.
That's it! I'm finding a husband...I need someone to hold the reins for a while... — Michelle Stafford (@TheRealStafford) June 27, 2012