Michaela Conlin Seems to Be Back with 'For All Mankind' after Being Briefly Sidelined with a Baby
Michaela Conlin makes her return into acting with 'For All Mankind' after a short break. She had been busy welcoming her son, Charlie, and now she is back in her game with new gigs.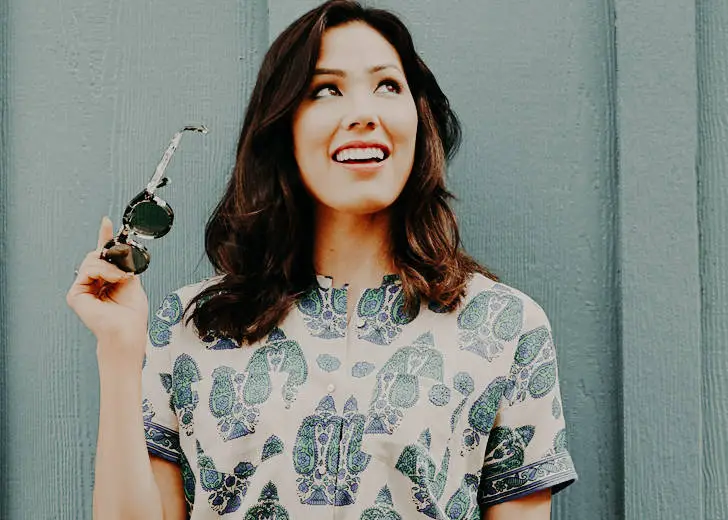 American actress Michaela Conlin took a break from acting for a while, but after having a son, she is now back in the game, appearing in a new sci-fi series, For All Mankind. 
The actress seemed to have gone quiet for a while after last seen in the series Yellowstone in 2019. Meanwhile, she was busy welcoming her child into this world, which she posted on Instagram.
Conlin is quite a private person and does not give frequent updates on her social media. But, on June 18, 2019, she posted a picture of herself holding her son and paired the picture with a caption:
'Haven't posted in a while because this happened! We had a baby boy, and his name is Charlie.'
However, Conlin did not open up about the baby boy's father through the post, so it remains a mystery for now. But she has dated an Icelandic football player, Arnar Gunnlaugsson, in the past, and nothing much about her love life is known since then.
After the break, she has come back with an amazing sci-fi drama series, For All Mankind, where she plays a main supporting role as Helena Webster. A baby boy's mother took to Instagram to announce her return. 
Her Instagram post on December 22, 2020, showcased a Deadline article that elaborates her role in the series, and she mentioned being excited to be a part of the series. 
A Brief Walk Through Her Acting Career
The new mother has been actively engaging in the entertainment industry since 2001. Born to a Chinese mother and an Irish father, the actress has been in eight movies and ten TV series. 
However, she is mainly known for her role in the comedy-drama, Bones, where she plays Angela Montenegro. The series ended in 2017 with twelve long seasons and 246 episodes. 
After the series, the actress took on another one of her notable projects, Yellowstone. The drama series premiered in 2018, where she appears as Sarah Nguyen. 
On June 13, 2018, Conlin made an Instagram post on the Yellowstone premiere's occasion, wearing a fabulous black low neck top paired with classy light-aqua blue pants.
Likewise, her most recent work For All Mankind season 2, released on November 1, 2019. And she is set for a new comedy movie, Bad Trip, to be released in 2021.