Michael Berry's Wife's Family Helped Her Scale Greater Professional Heights
American radio host Michael Berry has achieved applaudable success for his work in media and also office. It turns out, the Conservative host's wife Nandita Berry is also no less in gaining impressive achievements. She is the first Indian-American to be named as Texas Secretary of State.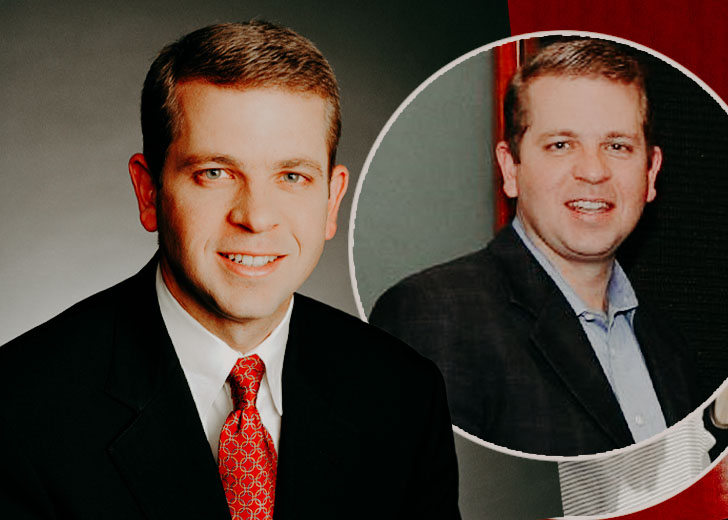 Michael Berry is certainly an imposing figure, what with all the applaudable achievements from being a successful media career to bagging an electorial role in the Houston City Council. But the American radio host isn't the only one wearing the pants in the Berry household. His wife, Nandita, doesn't play second fiddle to Berry's success. In fact, the Conservative host's spouse is the first Indian-American to be named as Texas Secretary of State.
What's more, she hails from a family of high-achievers and owes a lot of her success to her well-educated parents who, against all odds, supported their daughter, Nandita. 
Michael Berry's Wife Nandita Was Inspired And Morally Backed By Her Family
Families are such an integral part of a child's life. Their parenting and their influence are what often becomes a life-leading compass for the kids.
This rings truer for Michael Berry's wife, Nandita, who received a chunk of her strength thanks to her family members' constant encouragement, especially from her father. 
At the tender age of 10, Nandita lost her pediatrician mother to viral pneumonia. After that, her father, Anand Venkateswaran, raised the young girl among his family.
Thankfully, all her family members were well-educated and harbored strong moral ideals and contemporary beliefs. The officer's paternal grandparents were the followers of the great Mahatma Gandhi. And her father (now retired) was an air force Commodore.
With family's support, Nandita graduated from Mt. Carmel College. And as soon as she completed her course, her father encouraged her to be independent. So much so, he advised her to vacate the comforts of home and settle at a place with no closed kins to pamper her. 
Accepting the challenge, the Indian native headed towards Houston, Texas, in 1989, at the age of 21. She had only $200 in her pocket at the time.
But, overcoming her financial issues while forwarding her education at the University of Houston, she worked her way through by serving at a law firm.
Michael Berry's Wife Is Texas' 109th Secretary of State
Michael Berry's partner Nandita studied at the University of Houston for her J.D.
At the time, she worked hard to maintain her finances. So, she did the job as a phone solicitor for the university's alumni association.
Nevertheless, with her growing experience and knowledge in the field, she soon became the vice-chairperson of the Board of Regents. Not only that, but she also became the board member of Houston's civic organizations. Some of them are Houston Zoo, Inc., the Community Family Center of Houston, and the South Asian Chamber of Commerce.
Moreover, Nandita got into practicing her field of education, acting as a senior counsel at a law firm called Locke Lord LLP.
Finally, on December 19, 2013, her career met with a big break. Governor Rick Perry appointed her as a Secretary of State of Texas to statewide office. Ergo, she became the first Indian-American and the 109th officer to embrace the post, replacing the previous officer, John Steen.
Following the landmark achievement, hubby Michael too congratulated Nandita, saying that he was proud of her. 

Michael Berry showcased pride when wife Nandita Berry became Texas' 109th Secretary of State (Photo: Michael Berry's Facebook)
Nandita started her office on January 7, 2014, and continued her work for a year.
All in all, despite being away from family as a stranger in a strange land, Michael Berry's partner-in-crime emboldened the fact that hard work and perseverance always yield successful results.