Melody Holt Filed For Divorce Against The Father Of Her Four Kids
Melody Holt, the American TV star who claimed fame through the reality show Love & Marriage: Huntsville, has decided to call it quits with the father of her four kids, Martell Holt.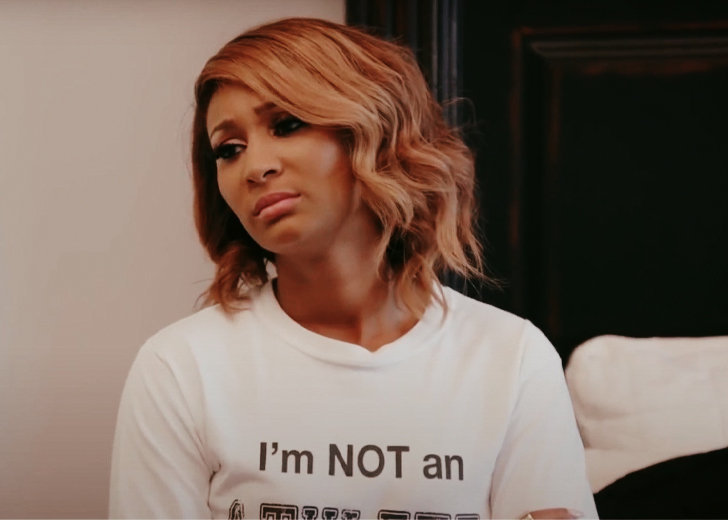 Cast members and producers of Love & Marriage: Huntsville, Melody and Martell Holt—who began as college sweethearts—have had a fair share of infidelity problems in their marriage. The pair have broken up many times but have reconciled too. However, things seem to have gone haywire this time.
With serious allegations of infidelity, Melody has filed for a divorce from her husband, Martell.
Irretrievable Breakdown In The Holts' Decade Long Marriage
Melody Holt filed for a divorce with husband Martell in June 2020, 12 years after getting married in July 2008.
The couple had parted ways in April 2020 when Melody left their home in Alabama. She is currently living in Atlanta. For the last couple of years, they have been simply trying to piece together their broken relationship; however, their utmost effort was simply over this time.
Martell was having an extramarital affair with his long-term mistress Arionne Curry. It is well known and even accepted by Martell that he was in a five-year-long affair with Arionne.
Accusations Of Infidelity In The Marriage From Both Sides
Both Melody and Martell were throwing accusations around each other regarding extramarital affairs. Melody accused her husband of having a baby with his mistress, Arionne. Martell Holt admitted that he met Arionne in 2015 through a mutual friend and has had an affair ever since. Adding to Melody's accusation, Tasha K's new video shows that Arionne is reportedly pregnant and due in December 2020.
Melody shared in an interview that she found out about his affair before the show started but that she thought it was over. Later, she went on to overlook it at the time, waiting for her husband to make things right. However, Martell kept his affair with his mistress.
Despite the allegations by Melody, Arionne is yet to confess or make comments on the rumors about being pregnant.
On the other hand, Martell has also accused Melody of being unfaithful. In an interview, Martell Holt shared that he was not the only person in the relationship to have an extramarital affair. He claimed that she began an affair with her divorce attorney. He allegedly found the proof through inappropriate messages while he was going through the messages on her phone.
Who Will Take Custody Of Their Kids?
Melody and Martell are parents to their four kids; daughters Mariah, Maliah, and Malani Simone Holt, and son, Martel Holt. Their youngest daughter was born in December 2019.
As requested by Melody in the divorce, both the parents will share physical and legal custody of their four kids as they are both seen playing an active role in raising the kids.
Melody shared that neither she nor Martell has any issue with exchanging the kids to take them out. In an interview, she mentions that both of them want the best for their kids.
We both love our kids to death…he's a very involved parent, so am I. So for both of us, we want what's best for them, we still wanna make sure that they understand and know too that it (divorce) is nothing that they did.
Melody and Martel have been amicably raising their kids. On being asked whether the two will ever get back together. Melody shared that if it would, then it might happen years later since it does not happen overnight. She hopes and prays that Martel changes for his own good.