'Dutch' Star Melissa L. Williams Got into Acting after Getting Mesmerized by Shirley Temple
In a 2019 exclusive interview with 'Sheen,' Williams opened up about how she started her acting career along with some of her exciting works.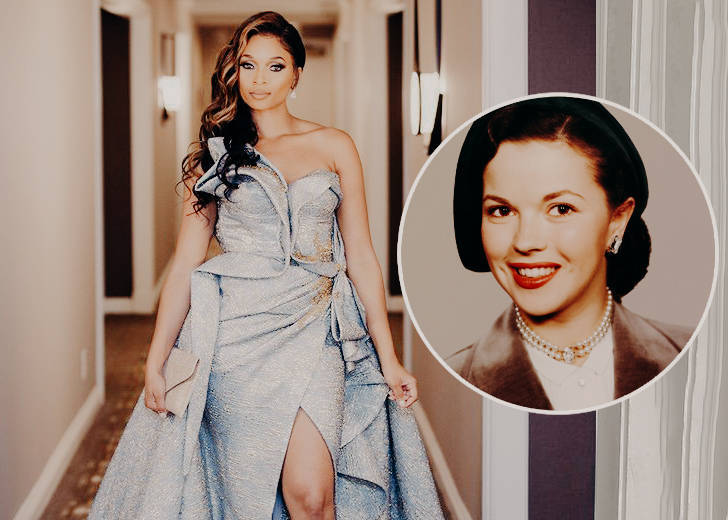 In a 2019 exclusive interview with Sheen, Melissa L. Williams opened up about how she entered the Hollywood family. 
The Dutch movie star was introduced to the entertainment world when she forgot the key to her house one day. Her mom asked her to go to the elderly neighbor's house until she was back. As she sat down, her neighbor handed her an old-fashioned Coke and put on a Shirley Temple movie.
Watching the multi-talented actress, the little girl who could sing, dance, and act, fascinated Williams. 
I had never seen anyone like Shirley Temple.
Then, the diva told her parents that she wanted to do exactly what Temple did. So her parents put her in dance classes where she learned to tap, jazz, and ballet.
Shortly after, Williams' step-dad got her into her first theatre, an Easter play. Throughout her middle school, the Oklahoma native was cast in many shows. This led her to join Clark Atlanta University with a major in theater and learn under the late Carole-Mitchell Leon. 
Williams explained:
After I had an opportunity to be an extra on Tyler Perry's 'Daddy's Little Girls,' I decided I wanted to give myself the opportunity to audition for speaking roles. Naturally, I moved to California. After I found my first network speaking job myself on BET's 'The Game,' I never looked back.
In a March 2020 interview with Pop Culturalist, when asked about the biggest influence on her career, the Rosewood actress took the name of her mother. 
From a young age, my mom has always been an example of hard work. I grew up in a single-parent home.
The model also referred to the mother as a strong woman who worked three jobs, even though she was busy at home. 
"My mom has always been the life-of-the-party. It transferred onto me that when I was fourteen. My mom was really pivotal in the shaping of my character," she said of the mother, "I had both parents, just not at the same time.''