Martin Garrix Is Set To Start His New Tour From Mid-2021 After Almost 50 Cancelled Shows In 2020
The very talented Dutch DJ and record producer, Martin Garrix is all set to step back on stage and make the audience groove in his beats in the summer of 2021. The coronavirus pandemic had led most of his 2020 shows and tours to be canceled but now Garrix is ready to resume from where he had left off.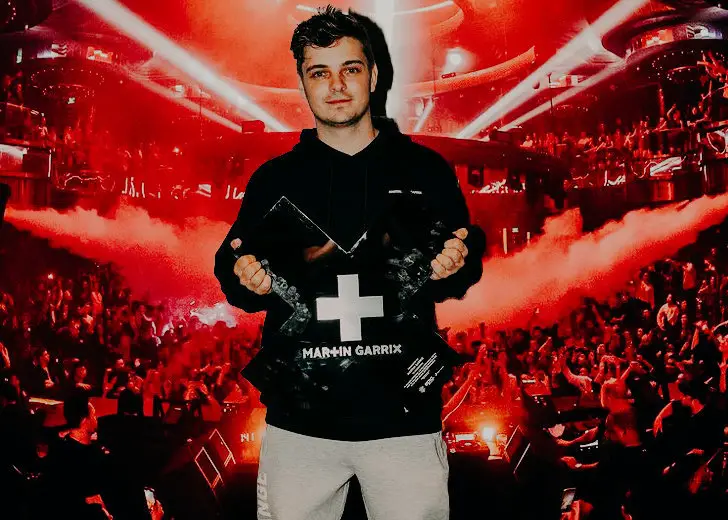 Dutch DJ and record producer Martin Garrix is all set to take on a stage and make the audience groove to his beats in the summer of 2021. The coronavirus pandemic forced him to cancel most of his 2020 shows and tours, but now the DJ is ready to resume from where he had left off. 
Garrix Confirmed Shows across Europe in 2021
The entertainment industry was on pause globally due to the pandemic. Nonetheless, gradually things are starting to get back to normal after almost ten months since the worldwide lockdown was imposed in April. Similarly, Garrix is also back to business after canceling multiple concerts across the globe in 2020.
Ten of his international music events have already been confirmed through his website, and more will be added after official confirmation of the dates by the DJ and his team.
The 24-year-old will begin his tour in Algard, Norway, on May 8, 2021. In June, he has six shows in Sweden, Germany, Canada, France, and Portugal.
Moreover, Garrix has confirmed two dates for his July shows in Poland and Finland and four August concerts in four countries across Europe. By the looks of the audience reviews, it seems like they are pretty excited to join Garrix's shows. 
One of the reviews read, "Absolutely fantastic!!! The energy, the visuals, the songs, everything... extraordinary!  I waited six years to go to a Martin Garrix concert. I was left speechless!! Definitely not going to be the last!" Another fan wrote, "Truly amazing. A very talented artist who is not only beyond incredible musically on stage, but also caring with fans in the crowd."
Fifty Shows were Cancelled due to Pandemic
Amidst the virus outbreak, The DJ had to call off almost fifty shows all across Asia, South America, and Europe. His last concert was in Olinda, Brazil, on February 25, 2020. 
While most of his shows were canceled, some were postponed for this year, according to a special note on his official website.
Meanwhile, Garrix treated his fans to a few virtual concerts during the lockdown days. The first one was recorded in his homeland, Amsterdam, Netherlands, which aired online on April 11, 2020, and many more were recorded in the same place in April and May. Later, he performed one virtual concert in July that was recorded in Belgium. 
Garrix Confirmed the Return of 'Area21' This Year
Besides completing his 2021 Musical Tour, the record producer opened up about his side project titled 'Area21' to make a comeback this year.
The project was first unveiled in 2016 when Garrix collaborated with American record producer and singer Maejor to come up with the duo's debut single titled 'Spaceships'. Followed by that, the pair released their second song, 'HELP,' in March 2019. 
In a recent interview with Festival Season, the artist talked about his impending work's return and said that the dynamic duo now has enough material to release a full album. Moreover, he also hinted at what fans can expect with the album dropping in March 2021. 
The new stuff is not super electronic. It's like Gorillaz meets Outkast meets a little bit of Daft Punk. It's very playful. I'm very excited for when we release it in March.