Maria Brink Raised Her Son as a Single Parent since She Was a Teenager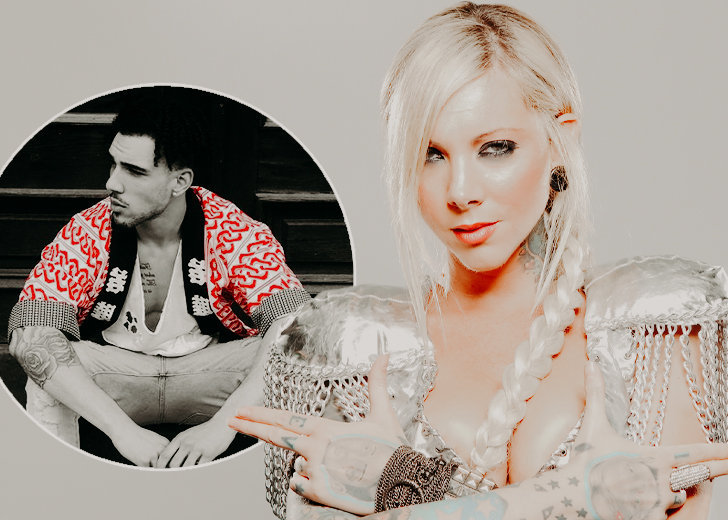 The frontwoman of the heavy metal band In This Moment, Maria Brink, overcame the trauma of being sexually abused by her father and having to deal with a drug addict mom to carve out a better life for herself and her son.
A single mom of one, Brink described her son's birth as a turning point in her life that helped her get out of the dark path she was on.
Maria Brink Was a Single Mother At Age 15
The songstress didn't finish high school because she got pregnant when she was in ninth grade at the age of 15. She moved out on her own and worked at a local laundromat to pay for living expenses while raising her son, Davion Brink.
Maria Brink with her son Davion Brink (Source: Instagram)
Even though life was difficult as a single mother, Brink never regretted becoming one at such a young age because her son became the strength she needed at that time.
In an interview with Times Union, she talked about how he saved her.
It was the most beautiful thing that could've happened to me because I think I was on a dark road, and my son gave me the strength and the inspiration.
The 43-year-old metal singer isn't married, nor did she ever have a husband. She has been a single mother to Davion for the past 28 years and hasn't revealed his father's identity.
Maria Brink Recounted Sexual Abuse in Her Song
For her band's first album, Beautiful Tragedy, released in 2007, Brink wrote 'Daddy's Falling Angel,' and she talked about her sad past of her father's abuse when she was just a child. It also tells of how she and her mother were abandoned by him later.
The metal singer's mother was there for her, but she was addicted to drugs at one point. Her grandparents encouraged and supported her during those difficult times, so she was able to help her mother overcome her drug habits.
Maria Brink's Son Is a Fashion Artist
Besides having encouraging grandparents who come to her show and a supportive free-spirited mother who has been by her side through thick and thin, she also has an artist son she connects with through expression and performing arts.
Davion, Brink's son, may not be a singer, but he did take on the artistic qualities from his mother to become a fashion designer who has his clothing line, Etrice. According to his bio on Instagram, he presents himself as a fashion artist, creative director, entrepreneur, and brujo.
His first artistic event, titled 'SYNTHESIS,' took place at Electric City Couture in October 2020, with his mother being a co-producer of the event. The visual artist of the event was Alyssa Objio, who also happens to be Davion's girlfriend. 
The fashion artist has identified himself as a mixed black man. Although his father's identity is unknown to the public, he may be aware of it.
In the post, he also shared how he knew what it was like to be torn down and that he had deliberately decided to help build others, especially the Black community. He also urged others to participate in building one another. Albeit it was for a social media challenge, he made his stance known.