Ktla Lynette Romero's Weight Loss Journey Began in the 4th Grade! Routinely Shares Her Fitness Regime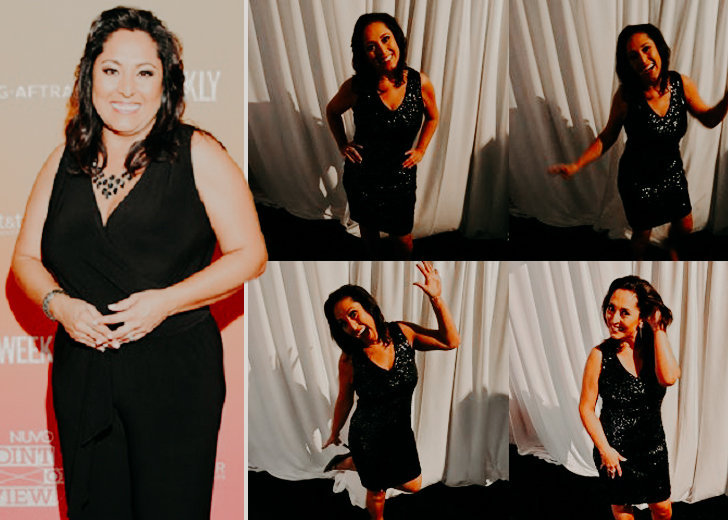 KTLA's news reporter Lynette Romero has been candid about sharing her weight loss journey with her fans through her shows and socials. 
Despite some reservations initially, she has now been open about her weight transformation and the methods she uses to reach her goal.
She has even shared that she has struggled to keep her weight in check since fourth grade. 
Lynette Romero's Remarkable Weight Loss Journey
Channel 5's Morning News anchor has admittedly tried her best to attain good shape ever since she was in the 4th grade.
On January 12, 2020, she opened up about her weight struggles on KTLA's Weekend Morning News. Later, she took to Instagram to share her issue in detail. Se also opened up why she never talked about her weight issues previously. 
In her own words, she had struggled to maintain her weight from a young age. When she grew up and had more responsibilities, it was almost impossible to focus on her fitness.
She was so engrossed in her professional and household work she did not even pay a visit to her primary doctor for three years — a doctor she had been visiting for 20 years. When she did see him in mid-2019, he told her she looked stressed, lacked good sleep, and didn't look fit.
Lynette Romero lost weight with intermittent fasting. (Photo: Instagram)
After such a response from her trusted doctor, she strictly followed the fitness plans. And from June 2019, she began intermittent fasting and followed recommended diet plans from her doctor. 
Her perseverance paid off, and in late-2019, she managed to lose more than 50 pounds.
Even though she lost a remarkable amount of weight, she continues to follow the weight loss plans to remain as fit as possible.
Lynette Romero Shares Weight Loss Regime 
The Los Angeles resident loves sharing her incredible weight loss journey on her social media handles. 
In addition to showing off her results, Romero also shares the problems she faced in her weight loss journey and the effort she had to put in to overcome the hurdles. 
For instance, on December 13, 2019, the television personality posted a picture on Instagram of herself donning an amazing dress after achieving her target weight. 
In the caption, she mentioned fellow journalist and fitness enthusiast Liberté Chan, sharing she gave her tips on posing for the camera.
Likewise, on October 23, 2020, Romero shared a video in which she revealed she lost almost 2 inches in her neck with the help of diet plans.
She added that the intermittent fasting she was undertaking changed her life for the better.
Besides sharing her journey, the University of Colorado graduate also encourages people to follow proper weight loss plans to remain fit and healthy.
On her Instagram handle, she is often seen advising her colleagues and close friends to be healthy. And that's not all.
She even interviews her followers and friends who follow intermittent fasting and keto diets.
The KTLA's presenter hopes that their fasting tips, information, and experience come in handy for people trying to get stronger and healthier.