'I'm Doing Things My Way:' Former 'Lucky Dog' Host Brandon McMillan Is Back with a New YouTube Show
After seven years of hosting 'Lucky Dog,' a reality show built around his love for dogs, Brandon McMillan is forging his own path.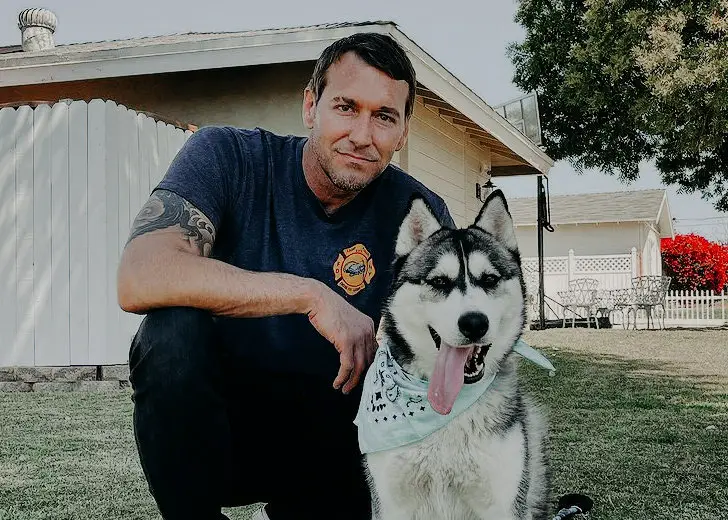 After seven years of hosting Lucky Dog, a reality show built around his love for dogs, Brandon McMillan is forging his own path.
In an Instagram post dated April 11, 2021, the reality star announced the launch of his YouTube channel where he would share more stories of rescue and training. But most importantly, he would be doing things his way. 
McMillan Is Coming Back with New Stories
After seven years of hosting an Emmy-award-winning series, it is no surprise that McMillan commands a respectable 218+ thousand followers on his Instagram. In an attempt to convert those followers into subscribers, he invited fans to visit his new YouTube channel. 
His caption implied that he was stepping onto a new platform due to popular demand, so the canine trainer promised the show would be 100% free for once and all. 
His most recent episode sees him on a mission to rescue two dogs stranded in the desert.
Prior to that, in May 2021, he did an episode where he trained the D'Amelio Dogs.
The Seven-Year Journey Ends
The fan-favorite dog trainer was a part of Lucky Dog since its premiere in 2013. The show was based on McMillan, who rescued "unadoptable" dogs from across the states. He then trained and transformed the scared, unloved animals into perfect pets. 
The show soon gained superb traction, and in 2016, it won its first Emmy in the Outstanding Special Class Series category. Two years later, McMillan bagged another Emmy for Best Host in a Lifestyle Series.
So imagine the fans' surprise when in October 2020, the show's longtime host announced his exit on Facebook and Instagram, sharing he was shooting his last episode for the series. 
'Lucky Dog' Was a Reflection of His Passion
The post outlined his Lucky Dog journey from its inception. He reminisced a time seven years past when he was approached by a production company willing to showcase his passion for saving dogs and training them for a purpose. 
The snap accompanying these words featured Apollo — the dog that started it all. Apollo, who is now a service dog, was training with McMillan when the producers of Lucky Dog came by.
"They were instantly sold on what I did and we began filming a couple of months later. We had the best times," he continued in the caption. 
And Hollywood Happened! 
The former host candidly explained that as the show grew over the years, "big money" started coming in. Inevitably, the show that began with a noble cause was becoming more of a cash cow for the producers. 
As the years went on big money started pouring into the show which meant more cooks in the kitchen making decisions. This is where Hollywood can take a great idea and turn it into a money driven business.
McMillan did not find faith in the new direction the show was heading in, so they had a falling out after 182 episodes. His words didn't end there. He concluded that it was not the end but a new beginning for what's to come. 
Since his departure, season 8 of the show aired on January 2, 2021, and featured husband and wife team Eric Wiese and Rashi Khanna Wiese as the new hosts.