'Love It or List It' Coming Full Circle — Where Are They Now?
'Love It or List It' returned to Canada to film their latest season in the Greater Ontario Area.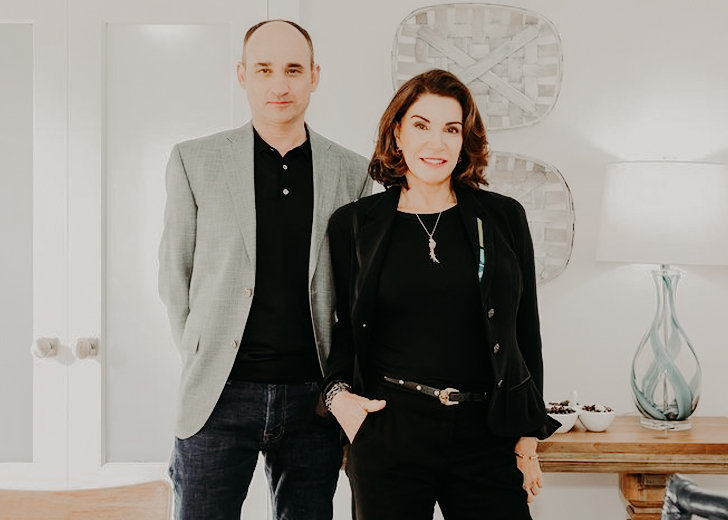 Love It or List It stars Hilary Farr and David Visentin have been renovating and listing homes through their HGTV show since 2008. During their decade plus journey together, they have given a fresh look to hundreds of homes in Ontario and North Carolina.
For the first six years, Love It or List It was filmed in Ontario whereas the rest of the seasons were filmed in the state of North Carolina. Now, after over eight years of filming in the U.S., Visentin and Farr are making a full circle going back to Canada to film the upcoming season in the Greater Toronto Area.
Love It Or List It has officially begun filming in TORONTO!! Everyone is staying safe and having tons of fun! Stay tuned in the coming weeks for behind the scenes looks and updates on new episodes that are coming very soon! — Love It or List It (@LoveItorListIt) May 18, 2021
Back in January 2021, the show's Twitter page had invited interested people to join the casting auditions for their new season. The show listed five criteria a person must fulfill in order to be a part of it. Though the filming began in May 2021, the show called for more enthusiasts to apply for the casting call a month later.
Farr And Visentin
Love It or List It has become one of HGTV's most loved shows over the years. And what makes it even more enjoyable is the chemistry between Farr and Visentin. Their banter is always entertaining and even their contradicting roles of Farr trying to convince their clients to keep their home and Visentin pushing them to list it, add more watch value to the show.
Given how well Farr and Visentin complement each other, it's not surprising that many viewers think the two had known each other far before they began filming, but that's not true. The two only met during their audition to appear on the HGTV show. Farr was cast a little before Visentin, and the real estate agent recalled how the producers thought he and Farr would make a dynamic duo.
You're brilliant. We want you. We think you're going to make Hilary look good.
The co-stars have developed a deep bond over the years and are best friends. Visentin noted that he and Farr had a lot of fun together and that was why he thought people enjoyed watching them. Farr also added that the two adored each other and made one another laugh a lot.
Where Are They Now?
When Farr and Visentin are not busy shooting for Love It or List It, they have a very different life than what is portrayed in the show. Apart from the HGTV show, Farr has also picked up a few acting gigs, including playing the villainess in the theatre performance of Sleeping Beauty by Ross Petty Productions.
Before she began her career as a home designer, Farr had lived in different parts of the world, including Australia, California, England, and New York. She has one son with her ex-husband Gordon Farr. She also has multiple grandchildren.
As for Visentin, he lives in Barrie, Ontario, with his wife Krista Visentin and son, Logan Visentin. He has been practicing real estate since 1987 and according to his bio in HGTV, he is a top agent in Southern Ontario's hot real estate market.